Every thing about BANANA PUDDING | Vahrehvah :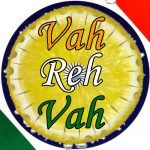 Banana pudding is a popular dessert made of repeated layers of sweet custard (vanilla flavor), cookies or wafers and sliced fresh bananas placed in a dish and topped with whipped cream and served chilled. The wafers absorb the custard and tastes exotic and delicious.
It is a popular dish that is prepared towards the southern region of US cuisine and is found all around the country now. Banana pudding is similar or resembles an English trifle where it is placed in layers which include custard, fruits, sponge cake and whipped cream.
Bananas are a very common and popular fruit in India especially in southern India. They come in a variety of sizes and colors when ripe like yellow, purple and red or green also. A variety of dishes can be prepared with ripe bananas. They can be deep fried, baked or steamed wrapped in banana leaf. You can also prepare jam from bananas. Banana pancakes or Banana dosai is very popular in South Asia and Southeast Asia. Travellers love the taste of banana dosai.
Apart from this, Banana chips are a very well admired snack produced from sliced dehydrated or fried banana or plantain, which have a dark brown color and an intense banana taste. Dried bananas are also ground to make banana flour. Extracting juice is difficult, because when a banana is compressed, it simply turns to pulp. Bananas are extensively used in Philippine cuisine for being part of traditional dishes and desserts like maruya, turrón, and halo-halo.
Most of these dishes use the Saba or Cardaba banana cultivar. Pisang goreng, bananas fried with batter similar to the Filipino maruya, is a popular dessert in Malaysia, Singapore, and Indonesia. A similar dish is known in the United States as banana fritters. Banana pudding can be prepared by either using the baking or the refrigerated method. Pudding are often referred to as a dessert, may also refer to a savory dish.
Normally throughout the world, pudding characteristically denotes a sweet milk-based dessert similar in consistency to egg-based custards, though it may also refer to other types such as bread and rice pudding. Pudding also refers to rich, fairly homogeneous starch- or dairy-based desserts such as rice pudding and Christmas pudding, or, informally, any sweet dish after the main course.
Pudding word is believed to come from the French boudin, originally from the Latin botellus, meaning "small sausage," referring to encased meats used in Medieval European puddings. Originally pudding was formed by mixing various ingredients with a grain product or other binder such as butter, flour, cereal, eggs, suet, resulting in a solid mass. These puddings are baked, steamed or boiled and later have improvised in their variations by making them more creative, attractive in appearance and delicious.
Depending on its ingredients such a pudding may be served as a part of the main course or as a dessert. To prepare this delicious banana pudding preheat oven to 3750 F. Line the bottom of a 9"x 9" baking dish with a layer of vanilla wafers.
Peel the bananas and slice into 3/8-inch rounds. Cover the banana slices with plastic wrap to keep them from darkening and quickly make your pudding. Combine the sugar, flour and salt in a bowl, and stir well to mix. Mash out any flour lumps with the back of your spoon.
Set aside. In a heavy saucepan, beat the egg yolks well (just use a fork or whisk, but beat them well). Over medium heat, add the flour mixture to the egg yolks, alternately with the milk and vanilla, stirring constantly. Bring to a gentle boil and, when the mixture begins to thicken, add the butter, continuing to stir.
Keep boiling and stirring until mixture reaches a nice pudding consistency. [Note: If you're working with an electric cook top, adjust the heat so that it's hot enough to boil, but not so hot that the pudding scorches.] Remove from heat. Place a layer of banana slices in the baking dish on top of the vanilla wafers. Don't stint and put one slice of banana per wafer. Line those banana slices up edge-to-edge. Pour spreading as necessary, half of the pudding over the banana layer.
Put down another layer of vanilla wafers, another layer of banana slices, and cover with the remaining pudding. Beat the egg whites at high speed until they form soft peaks. Add the cream of tartar. At high speed, gradually add the sugar, a tablespoon at a time, and beat until stiff peaks form. Fold the vanilla into the meringue, and spread the meringue over the pudding, sealing it at the sides of the dish. Bake in a preheated 375°F oven until meringue browns, 12 to 15 minutes, depending upon your oven.
Banana pudding is exotic in appearance and very delicious to taste. Bananas too have a lot of nutrients in them to make this dish rich. Do click on and grab the recipe in detail with exact quantities and prepare for your family.
https://www.vahrehvah.com/banana-pudding-2
Banana pudding is a delight, creamy quick and easy to prepare and tastes great. A perfect chilled dish to finish any meal! Bananas offer umpteen health benefits and are very nutritious. Bananas lower the levels of acid in gastric juices in the stomach and build a protective coating inside the stomach.
They contain three types of natural healthy sugars, fructose, glucose and sucrose which provide the body energy. A good source of iron and helps stimulate the growth of hemoglobin in the body, which can help with anemia.
Bananas are also quite high in potassium, which can help to reduce blood pressure (and possibly help against all heart disease). The potassium in bananas helps to combat sodium, which is a big no-no for those with heart conditions and high blood pressure. The combination of vitamins A1, C, B6 and B12, along with all that potassium in bananas helps those who are trying to quit smoking from nicotine withdrawal.