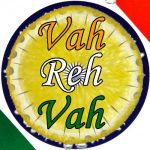 MUSSEL CUTLET (MANGALORE STYLE)

Mussel cutlets cooked in Mangalorean style in an absolute gourmet delicacy for all the seafood lover's and can feast on some absolutely delicious and exotic food. This dish comes from the authentic recipes from the coastal region of India especially often cooked in Mangalore, Konkan, Kerala and Tamilnadu regions.

Mussels or clams have a wonderful and exceptional natural taste of the fresh sea. Hence the taste of mussels can be best described as 'a taste of the sea'. The texture of mussel makes it very attractive to eat as you have a nice soft part and a more chewy part with slightly salty flavour and when combined with other flavours of sauce and cooked makes a real refreshing and soothing treat. Mussels can also be steamed, baked, grilled, pan-fried or deep fried. As long as they are cooked, they can be added to salads, pasta dishes, stir fires, sauces, soup or stews.

Mussels can be cooked in many variations. Mussels are commonly known as Kubay in Mangalore and there are supreme seafood delicacies. You could also make a mouth-watering Mussel curry having medley of flavours from light grated coconut and tamarind broth which is a perfect backdrop of sweet and sour, slightly creamy flavour of the seafood. Fresh herbs adds extra dimension to both the flavour and the delicate appeal of the dish. Mussels can also be cooked in a coconut curry with lime sauce and cilantro or Spicy coconut curry mussels is a delicious Thai inspired dish that is very simple to prepare. A mussel with hot pepper and garlic is also wonderful.

Mussels or clams are shellfish found both in salt and sweet water. The meat inside is really soft, delicate and delicious. They are considered the most macho of regular consumed shell fish. Their meaty marine taste easily matches with spices and other strong flavours. The mussels are generally cleaned thoroughly and the whole shells are boiled until they open. The meat is then separated from the shells. The meat of the mussels can be cooked in different ways. Meat mixed with potatoes and spices, made into cutlets and shallow fried are served as snacks or appetizers.

To prepare this delicious and luscious Mussel cutlet dish, firstly in some warm water, add in the mussels and once they open, remove the meat from the shells and throw the shells off. Chop onions finely and keep aside.

In a bowl, add the chopped onions, mussel meat, and other spices and mix well. Heat some oil in frying pan. Make the mussel mixture into cutlet shape and deep fry or shallow fry until golden. Other variation is, you can skip onions and just add the mussel meat with other ingredients and fry. Serve hot with rice and dal.

Tips –

Mussels need only a few minutes cooking, so when adding them to other recipes, they should be added at the last moment in order to prevent over-cooking. Over cooked mussels are quite tasteless and rubbery.

Mussels only need to be steamed in a little amount of liquid, due to the fact that when they open up during cooking, they release their own liquid, which makes a tasty broth or sauce. It there is too much liquid, the flavour of the mussels own liquid will be diluted and completely lost.

Take care when seasoning the broth, as the liquid from the mussels is quite salty and does not need too much more salt.

Many people love to eat mussel cutlet as a starter or even in a main meal. However, cooking mussels is very simple and I am sure, once you know the recipe, you will surely sail across to get a taste of the jagged Indian coastline, aromatic spices and distinct flavour. J

No worries, you can click on the link and get the recipe. Do try and enjoy:

https://www.vahrehvah.com/Mussel+Cutlet-Mangalore+style:3874



Enjoy Cooking!