Every thing about PORK AND LETTUCE ROLLS | Vahrehvah :
[caption id="attachment_5428" align="alignleft" width="150" caption="Pork and Lettuce Rolls"]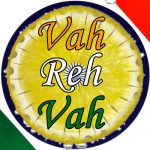 [/caption]

Pork and Lettuce rolls is a traditional Chinese dish and a very popular  appetizer prepared with mince pork, mushrooms, shallots, water chestnuts, bamboo shoots and crab combined with sesame oil, sauce and sherry to work with and make it fresh, delicious and bursting with flavors.

Pork and lettuce rolls are a perfect combination to serve as an appetizer and commonly served in many South Asian restaurants and food stalls. Asian lettuce rolls are a great idea for entertaining guests or a classic family style balanced meal.

The crispy pork and lettuce rolls adds a texture contrast, is casual, flavorful and low in carbohydrates that makes a perfect and low fuss way to feed a group of friends or kids. Every person can create their own fresh, delicious roll as per his or her choice or taste. Keeping all the ingredients separate would make this dish an interactive and creative meal personalized to each guest's individual taste. Pork is the base ingredient in this dish while pickled veggies and fresh herbs bring out the zing in each bite. A fine finish with a sweet drizzle of any sauce like hoisin sauce, crushed peanuts and finely chopped jalapenos for heat would make it more scrumptious and appetizing.

There are many varieties of lettuce available in the markets that are very low in calories but do not rank the same in nutritional values. Hence do take lettuce leaves that are darker in color as they are more nutritious. Beta-carotene is the chief disease-fighting nutrient found in the darker-colored greens. As an antioxidant, it battles certain cancers, heart disease, and cataracts. A dark-green color also indicates the presence of folic acid, which helps prevent neural-tube birth defects in the beginning stages of pregnancy.

Lettuce leaves are a store house of many phyto-nutrients that have numerous healths promotional and disease prevention properties. They are plentiful in vitamins and excellent source of several Vitamin A and beta carotenes. Using fresh lettuce would be quick, light and easy on the carbs and delicious too.  A crispy green or crimson-red colored lettuce is the most sought after leafy vegetable you any exceptional delectable crunchy green salad or healthy vegetables sandwiches or rolls or wraps.

There is an array of rolls that one can make which includes the Egg roll, Mushroom roll, Crispy Cheese roll or a Ham & Chicken roll etc. Any of these can be prepared according to your taste. Eating healthy and well balance food is one of the most important things that you can do to achieve and maintain your overall health, hence do use the right ingredients and fresh spices to make it an exceptional and exotic dish to eat.

To prepare this delicious, yummy and nutritious pork and lettuce roll, firstly add mushrooms in boiling water in bowl and stand for 30 minutes. Drain the water and remove the mushroom stems. Finely chop mushrooms and keep aside.

Heat some vegetable oil in a wok or skillet, add minced pork and stir fry until golden brown. Add chopped mushrooms, shallots, water chestnuts, bamboo shoots and crab and stir fry well for a minute. Add combined sesame oil, sauces and sherry to wok. Stir fry until all ingredients are combined well and remove from heat.

Divide pork mixture evenly between lettuce leaves. Fold in ends and sides of lettuce leaves and roll up to form a neat parcel. Generally the pork filling and lettuce leaves are served separately so that the guests can fill and roll their own lettuce leaves.

Do try this fantastic Chinese pork and veggie stir fry spooned into crisp lettuce leaves topped with fresh coriander leaves and green onions. You can also set out a bowl of stir fried pork and lettuce leaves separately and encourage your kids and family to make their own rolls. Enjoy the taste and gain the nutritional benefits of eating pork. Obviously a healthy lifestyle includes eating well and staying active. So go ahead and without more delay click on the link for detailed recipe at:

https://www.vahrehvah.com/Pork+And+Lettuce+Rolls:319

Research has said that the benefits of eating adequate amounts of lean protein in your diet include stabilizing blood sugar, increasing satiety (the feeling of fullness after eating), and maintaining lean muscle mass even if losing body weight. The fat in pork is tran-fat free and mostly mono-and poly-unsaturated, so trimmed pork is suitable for even cholesterol-lowering or "heart-healthy" diets. Lean pork, when trimmed of visible fat, is nutrient-dense, satisfying, and good.

Although all varieties of lettuce have low calories, each variety has different nutrient content. Romaine lettuce is the most nutrient-dense of all the lettuce varieties and is an excellent source of vitamins A, B1, B2, and C, folic acid, manganese and chromium, while Iceberg lettuce variety provides a good source of choline. It is important to know that the outer leaves may contain fifty times more nutrients than the stem, so eat everything.

If you can't find good lettuce, simply use iceberg instead. Which ever lettuce you choose, make sure the leaves are strong and thick so that you can "roll" the meat filling without the lettuce tearing.