Every thing about COCONUT PIE | Vahrehvah :
[caption id="attachment_5408" align="alignleft" width="150" caption="Coconut Pie"]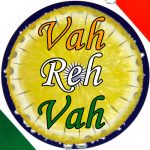 [/caption]

Coconut pie is an exotic, smooth pudding like filling topped with a mass of cream and coconut. It is a dreamy and delicious dessert made sweet, chewy with shredded coconut. Coconut pie is all time favorite dessert to many and the taste of the sweet tender and wonderful flavor of coconut gives an excellent punch to the pie.

Coconut pie is very easy to prepare where in you just need to add all the ingredients in the blender and baked it in the pie tin. The coconut pie is an excellent sweet for all the sweet tooth people and sublime and smooth inside with slight texture from the coconut and the outside is butter and crispy. It can also be served topped with a cloud of sweetened cream which makes it exceptional and striking.

Pie is a wonderful dessert which is trendy and liked by one and all. It is a dish that is baked and usually made of a pastry dough casing that covers or completely contains a filling of various sweet or savory ingredients. Pies can be either filled, where a dish is covered by pastry and the filling is placed on top of the 'top-crust' or where the filling is placed between two crust and baked. There are a variety of sizes in making the pies ranging from bite-size to ones designated for multiple servings. Pies are popularly made in Unites States and also served in most of the top notch world class hotels too.

Coconut pies made from shredded coconuts are prized for the classic flavors of the sweet coconut. The meat of the mature coconut is valued for its thick, firm meat used world wide in shredded or grated form and often used in baked products. Coconut in its mature stage has a rich, nutty flavor and chewy texture with higher oil content than young coconut. Coconut milk, coconut cream, and coconut oil all come from mature coconuts.

Coconut is considered the most useful tree in the world and the coconut palm provides food, drink, clothing, shelter, heirloom history, and financial security. Hardly an inch of the coconut palm goes to waste in countries such as the Philippines where families rely on the coconut palm for survival and refer to it as the "tree of life." The Indonesians say, "There are as many uses for the coconut as there are days in the year." It is also extensively grown in the state of Kerala in India which is popularly known as 'God's own country' known for its nature's beauty and backwaters.

For preparing the coconut pie, firstly preheat the oven to 350 degrees Fahrenheit (175 degrees C). In a small mixing bowl, mix together the sugar and flour and in a large bowl mix the eggs and whish with a wire whisker.

Add flour into the eggs mixture until smooth. Stir in buttermilk, margarine, shredded coconut and pecans. Pour this mixture into the unbaked pie crust and bake in preheated oven for 45 minutes. If making a 9" deep dish pie than bake for 1 hour.

Once done, cut them into triangle shaped pieces and serve. Do it this classic and delicious dish to keep your kids on toes. Enjoy a scrumptious coconut pie that's impossibly easy to make because there's no crust to roll. Click on the link for detailed recipe at:

https://www.vahrehvah.com/Coconut+Pie+:2779

The coconut meat, the white portion of the nut, offers more than just sustenance. The coconut is considered a highly nutritious food. Coconut is a part of the household ingredients in tropical countries where they are extensively used almost in their cuisine everyday. Spicy coconut chutneys are a favorite meal accompaniment to a South Indian dinner. There are various other sweet dishes made from coconut that are popular like the coconut ladoo, coconut toffee, coconut cookies etc.

In the Philippines buko, a pie made from young coconut, or makapuno, the pie using mature coconut, is a special dessert treat. The buko has a smooth, creamy texture, while makapuno pie, made from grated coconut, has a chewy texture and rich flavor.