Every thing about Green Papaya Salad | Vahrehvah :
[caption id="attachment_4871" align="alignleft" width="150" caption="Green Papaya Salad"]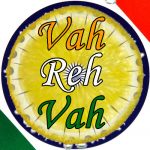 [/caption]

Green papaya salad also popularly known as Som Tam (Som Dtam) is a very common dish eaten throughout Thailand. This dish originated in Laos/ Issan and now is enjoyed by the whole country. This is one of the very favorite dishes of the Thai people.

Traditionally in Issan this dish is prepared with green papaya and fermented crab or fermented fish paste (plaa-raa). Although it probably originated in Isahn (northeastern Thailand), it can now be found all over Thailand, particularly as street food, for many of the vendors come from Isahn. It often made very spicy indeed! This dish is easily made a vegetarian by omitting the dried shrimp, and substituting salt for the fish sauce.

Green papaya salad is a spicy salad made of sliced green papayas or shredded unripened papaya. Som tam is similar to the Laotian dish tam mak hoong and the Cambodian dish bok l'hong. Normally this dish combines the four main tastes of Thai cuisine that includes the sour lime, hot chili, salty fish sauce and the sweetness added by palm sugar. In Thailand, it is customary that a customer ask the preparer to make the dish suited to his or her tastes.

This green papaya salad is a beautifully unique and flavor filled dish that makes a great impression. It's easy to prepare, low calorie and very nutritious. The slightly tart flavor of the green papaya combined with the spice of the fresh red chillies and the sweetness of the tomatoes along with other ingredients and flavoring creates this to be an exotic and colorful salad.

Som tam (Green papaya salad) is often served with sticky rice. It is also sometimes served over rice noodles and raw vegetables to mitigate the spiciness of the dish, or simply as a snack by itself with crispy pork rinds. Variations of the dish are found throughout Thailand, as well as in the West, where it is more commonly known by its Thai version and Thai name. The Central Thai version (som tam Thai) tends to be mild in comparison and much sweeter; it often contains crushed peanuts, and is less likely to have padaek or brined crab. Dried brine shrimp are used in this Central Thai version, commonly referred to as som tam rama. There are also versions made using unripe mangoes, apples, cucumbers, carrots, and other firm vegetables or unripe fruit.

For preparing this low calorie Green papaya salad, firstly peel the hard green papaya and scrape away all the seeds from the inside. Slice the papaya into inch long thin wafers or grate the papaya coarsely. Keep the papaya slices or strips as narrow as possible so that they can absorb the bright salad dressing. Chop the tender beans into 1 inch long pieces and parboil the beans till slightly tender but not overcooked.

Chop spring onion greens finely, scallions to thin slivers and mix all the other ingredients in mixing bowl tossing with a wooden spatula to blend well. Keep covered and refrigerate for 15 to 20 minutes allowing the flavors to meld before serving. Serve as a crisp fresh salad, garnish with chilli or onion flowers.

Finally, serve the slaw with cilantro or basil, and roasted cashews or peanuts as garnish, and enjoy! Do try this excellent and exotic green papaya salad and enjoy the flavors. Click on the link to get the detailed recipe:

https://www.vahrehvah.com/Green+Papaya+Salad:173

Green papaya has a very mild, almost bland taste, but it is the medium through which robust flavor ingredients take body and form. It picks up the hot, sour, sweet and salty flavors, giving them a unique crisp and chewy texture unlike that of any other vegetable. There are many variations in making the green papaya salads, with varying degrees of hotness, sourness and sweetness.

Green papaya has abundance of the papain enzyme. This enzyme helps to dissolve the hardened layers of mucous. The success of this enzyme is that it breaks down proteins, starches and fats in any PH medium; unlike the bodies own enzymes which only work in a specific PH environment. This is why papain travels through the body and breaks down the toxic molecules.