Every thing about VAAL NI DAL NO PULAV | Vahrehvah :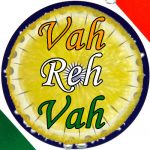 Vaal ni Dal no Pulav is a delicious rice based dish from the Gujarati cuisine made with cooked rice tossed with sprouted field beans (commonly called as Surti Vaal Dal in Gujarati) and spices making an interesting combination and a meal by itself, fully packed with nutrition.
This dish is a healthy and nutritional one dish meal that can be eaten on its own or served with yoghurt or raita. Generally pulav is a very popular North Indian dish prepared throughout India in various ways. Pulav is flavored rice cooked in a seasoned broth sometimes containing a variety of vegetables and meat.
In some cases, the rice also attains brown color by being stirred with bits of burned onion, as well as a large mix of spices. The English term pilaf is borrowed directly from Turkish, pilav, which in turn comes from (Classical) Persian, Bangla (polaao), Urdu (pulao) and Hindi (pulav), and ultimately derives from Sanskrit pulak. Pulao or Pilaf is common to Middle Eastern, Central and South Asian, East African, Latin American and Caribbean cuisines. Pulav is basically rice cooked in broth while the grains remain separate, straining the half cooked rice before adding the broth and then brewing.
There are varieties of different rice dishes with vegetables and herbs which are very popular throughout the world. Some of the very popular pulaos available in most of the restaurants are: Zafrani Pulao (safron rice), Veg Pulao, Shahi Pulao (caramel rice with black cumin a mughali rice that goes excellent with rich creamy dishes), Andhra Chicken Pulao (Rich chicken pulao), Mint Pulao (mint flavored rice), Lucknow Yakni Pulao (Awadhi biryani made with mutton or chicken layered with rice) and many more.
Vaal ni Dal is the field beans also known by many other names like Lima beans or butter beans (scientific name is Phaseolus lunatus). This variety of beans has a very buttery texture and is starchy. It adds a nice variety to many dishes due to its unique flavor. These beans do not have any fixed shape and are generally creamy and fat.
The seeds are either cream in color or green. It is used in many Indian recipes. It is said that the name Lima beans is associated with field beans because of the place of origin of this beans which is thought to be Lima, capital of the South American country Peru. It was the various Spanish explorers who were responsible for spreading these varieties to Eurasia. In Africa, these beans were introduced by the explorers mainly of Portuguese origin.
For preparing this scrumptious Vaal ni Dal no Pulav, firstly drop the sprouted field beans in boiling water and cook for about 6 minutes or till they are fully cooked and keep aside. Heat oil in a heavy bottomed vessel till it is very hot. Add cumin seeds and allow them to splutter. Now add in the cloves, cinnamon, green chilies, red chili powder, and asafetida and turmeric powder. Stir all ingredients on medium to low flame for about 2 minutes. Now add the rice, the cooked sprouted field beans and salt to taste. Mix well.
Cover and keep on low heat for about 10 minutes or till the rice is cooked. Garnish with grated coconut (optional) and freshly chopped coriander leaves. The Vaal ni Dal no Pulav is ready to be served. Sprouted field beans have a robust flavor and compliment the Pulav well. Do try this recipe and enjoy its flavors and nutritional benefits.
Click on the below link for detailed recipe:
https://www.vahrehvah.com/vaal-ni-dal-no-pulav-recipe
Tip: The field bean or Vaal ni Dal is generally soaked in warm water after cleaning it properly to remove any dirt present in it. This process also helps in lowering the cooking time of the dal. To sprout the dal cover the beans soaked in water with help of muslin cloth. This may take up to 16 hours or depending on the quality of the beans.
Butter beans sets excellently well with coconut and ginger flavors. Many recipes have this combination. Butter beans are also added to vegetable soups, especially those containing carrots, beet, turnips and other root vegetables. Sprouted field beans can also be used for this purpose. It is also used sometimes as salads.
Field beans also goes very well with sweet potatoes. It can be added to other vegetables or pulses or grains. Surprisingly field beans have a large number of health benefits. They are highly nutritious and have a high content of Vitamins A, B and C which help in making the body strong and healthy and protect against innumerable diseases. It is highly beneficial for diabetic patients, as they help in making your blood sugar levels normal. It also gives you energy. Field beans are very well known for lowering your cholesterol levels.
It also has a high fiber content, which regulates your blood sugar levels, especially after a meal, and also helps in proper functioning of your digestive system. It is a rich source of iron, which is especially needed by menstruating woman, most of whom suffer from iron deficiencies. Iron is also responsible for building of hemoglobin, which is a vital component of blood. Field grain is a very healthy food item and also protects and cures many diseases. It gives you an almost complete balanced diet.