Every thing about KIMCHI FRIED RICE | Vahrehvah :
[caption id="attachment_5155" align="alignleft" width="150" caption="Kimchi Fried Rice"]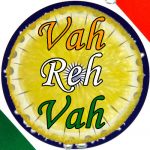 [/caption]

Kimchi fried rice also commonly known as Kimchi bokkeumbap is a popular variety of fried rice prepared with Korean pickled cabbage, kimchi and a other ingredients. Although there are a wide range of fried rice dishes that are frequently prepared in Korean cuisine but Kimchi fried rice is a very popular variety among the others.

The traditional Korean version of Kimchi fried rice (kimchi bokkeumbap) is a bit different from the classic Chinese fried rice. It doesn't generally contain scrambled egg but there can be a fried egg with a soft yolk on top. Just like the bibimbap, the diner breaks the egg and uses the yolk to enrich the rice. Before the kimchi over ripes they use the kimchi to make the kimchi fried rice.

Kimchi is also spelled as gimchi, kimchee, a traditional fermented Korean dish made of vegetables with varied seasonings. Kimchi also refers to unfermented vegetable dishes. They are hundreds of varieties of Kimchi made with a main vegetable such as napa cabbage, radish, green onions or cucumber. Kimchi is one of the most common side dish in Korean cuisine. Apart from being used in the fried rice, kimchi is also a main ingredient for many popular Korean dishes like kimchi stew and kimchi soup etc.

Kimchi is made by fermenting seasoned cabbage and other vegetables and because it has a very pleasing flavor is also quite healthy. Although its popularity is growing and the dish is now served in many places outside of Japan, kimchi has been a part of Asian culinary history for a very long time. In fact, there is a reference to kimchi in the oldest book of Chinese poetry known to modern man. Such references to kimchi have lead historians to believe that Asian peoples were consuming the dish as long as 3,000 years ago.

It is believed that the earliest forms of kimchi were simply salted vegetables, and that it was not until the 12th century that people began to incorporate spices and other flavors into the dish. In the 17th century, Kimchi underwent another vivid change when chili peppers were introduced to Korea. Napa cabbage is usually the main ingredient in kimchi, and the dish is generally fermented in brine with garlic, scallions, and ground pepper. However, there are many variations including other vegetables and spices. Other forms of kimchi offer different kinds of flavors.

Fried rice is a popular element of Asian cuisine, especially Chinese food. It is made from steamed rice stir-fried in a wok with other ingredients such as eggs, vegetables, and some kinds of meat. It is sometimes served as the penultimate dish in Chinese banquets (just before dessert). As a home-cooked dish, fried rice typically is made with ingredients left over from other dishes, leading to countless variations. If you are a vegetarian, check the ingredients to find the type of kimchi as it also contains seafood.

For preparing this delicious Kimchi fried rice, firstly cook the rice in a rice cooker. Save kimchi liquid and chop kimchi into small pieces. In a wok, add little oil and when it gets hot fry the chopped onions first and then add tuna and kimch and fry well. Add rice and break the rice with wooden spatula. Add the kimchi liquid according to taste. Add salt and pepper to taste. Fry well till the spices get nicely blended with the rice.

Preparing the Kimchi fried rice is pretty much simple, healthy and a filling meal. Do try this recipe and enjoy the flavors and taste of Kimchi. Click on the link for detailed recipe:

https://www.vahrehvah.com/Kimchi+Fried+Rice:252

Kimchi fried rice gets its nutritional values form its cabbage kimchi with is loaded with vitamins and minerals. The fried rice taste great on its own and you can also add seasoned soybean sprouts which add an extra level of crunchiness, spice and flavor. Kimchi fried rice is favorite and addictive to many mainly for its crunch, pickled and slightly fermented flavor. There are number of food stalls on the streets across Southeast Asia that serves fried rice with a selection of garnishes and side dishes that the customer can choose from.

Kimchi is good on its own, with a bowl of rice and sliced chicken, shrimp, maybe a few pickles, and a fried egg on top. But it's also great to make fried rice with (use day-old rice for best results) and chop it, and stir it in towards the end. Kimchi is usually made of various vegetables that contain a high concentration of dietary fiber while being low in calories. Most types of kimchi contain onions, garlic, and peppers, all of which are salutary. The vegetables being made into kimchi also contribute to the overall nutritional value. Kimchi is rich in vitamin A, thiamine (B1), riboflavin (B2), calcium, and iron, and contains a number of lactic acid bacteria.