Every thing about GOJJU AVALAKKI | Vahrehvah :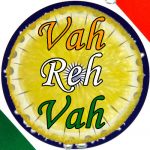 Gojju Avalakki is a tangy sweet dish made of Poha and Tamarind. Avalakki (in Kannada) means Flattened rice or rice flakes which is also commonly known as poha in Hindi, atukulu in Telugu, aval in Tamil etc. Gojju Avalakki is a delicacy from the Karnataka cuisine. It is a very popular dish usually prepared for breakfast.
Gojju means gravy to which the flattened rice or rice flakes are added and seasoned with various spices. It tastes really delicious and can also be served as snack or taken as a lunch box dish. This is again a very simple recipe that makes the bland avalakki very appetizing as it is prepared in tamarind sauce with the spiciness of sambar and rasam powder with a little jaggery added to it which enhances and balances both the taste and gives it an extra punch of sweet and sour taste.
The sweet and sour combo increases the flavors and aroma to make it a special and scrumptious dish. Rice flakes or flattened rice are prepared from paddy and is popularly known as Poha. It is quite a fast moving item generally eaten for breakfast. Rice flakes are consumed either after frying in oil or soaked in milk or curd. They are highly nutritious as they contain carbohydrates and proteins.
Poha or the rice flakes are consumed by many as it is a cheaper and convenient food. It is a comfort food and can be consumed by all ages. There are a variety of recipes that can be made with Poha or rice flakes. Chudva or Chivda is a popular dish of the Maharashtrian cuisine made from Poha and is extensively sold commercially by many food stalls too. Rice that has been parboiled and then rolled, flattened, and dried to produce flakes.
The flakes come in different thicknesses depending on the pressure used in the flattening process. They are able to absorb a large volume of liquid when used in various dishes, so they absorb flavors well. They are very popular in Asian cooking, but in Western countries they are more often used commercially in the production of cereals and rice snacks.
Rice flakes are found in many Asian markets and specialty shops. Rice flakes are easily digestible and many caterers also use it for thickening of gravies. Gojju Avalakki or Huli Avalakki, curd poha, poha upma, poha cutlets and poha mixture are some of the common delicacies prepared on festival days or during some fasting and also makes a great breakfast or evening snack.
For preparing the Gojju Avalakki, grind coarsely the poha for few seconds in a mixie. Wash avalakki well with water and drain off the water. To the avalakki add thick tamarind juice, rasam powder, sambar powder, and grated jaggery, salt to taste and mix all the ingredients thoroughly and keep this mixture aside for few minutes.
For seasoning heat little oil in a sauce pan and when the oil is hot add mustard seeds. Once they crackle add channa dal, urad dal, peanuts, turmeric powder, hing powder, jeera and fresh curry leaves. Roast them for few minutes till you get a nice aroma and then add the poha mixture in the sauce pan and mix well. Turn off the fire.
Garnish with freshly chopped coriander leaves and grated coconut. Gojju Avalakki goes well with yoghurt/ curds. This could also be served with chatnipodi or chamandi powder. Do not over heat the poha mixture on the stove. Gojju Avalakki is extremely a light snack, low fat, crunchy, soft with a subtle sweet and sour taste.
Depending on the method of cooking you can either make it soft or crunchy. Poha or rice flakes as such have no taste and are bland. Adding other ingredients and spices give that extra zing to Poha. They can also be used for making either savory or sweet snacks.
Do try this simple and delicious recipe as it is a quite light and nutritious delicacy.
Click on the link for detailed recipe:
https://www.vahrehvah.com/gojju-avalakki-1
An exquisite snack and a very popular dish that can be served for breakfast or evening dish during family get-togethers, kitty parties etc