Every thing about PESTO PIZZA | Vahrehvah :
[caption id="attachment_5565" align="alignleft" width="150" caption="Pesto Pizza"]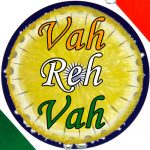 [/caption]

Pesto Pizza is a fragrant and flavorful pizza made with pesto sauce. Pesto is an excellent, aromatic herb paste traditionally made from fresh basil, garlic, parmesan cheese, pine nuts and olive oil. It is very commonly used as a pizza base sauce or pasta sauce.

It is quite easy and simple to prepare a delicious pizza crust with pesto, veggies and cheese which makes a great, quick and easy meal. In this recipe you would learn that we would be using only basil, olive oil, pine nuts, garlic, and lemon juice in preparing the pesto sauce. Fresh basil along with lemon juice makes it juicy and tangy.

Pesto is a sauce that has originated from Genoa in the Liguria region of northern Italy and traditionally consists of crushed garlic, basil and nuts blended with olive oil and cheese. The name is the contracted past participle of the Genoese word pestâ (Italian: pestare), which means to pound, to crush, in reference to the original method of preparation, with marble mortar and wooden pestle. Nowadays, however, the ingredients in pesto are not "pounded" but "ground" with a circular motion of the pestle in the mortar. This same Latin root through Old French also gave rise to the English word pestle.

Historians have said that the ancient Romans ate a cheese spread called Moretum which may sometimes have been made with basil. This herb likely originated in North Africa, however it was first domesticated in India. Basil took the firmest root in the regions of Liguria, Italy and Provence, France. The Ligurians around Genoa took the dish and adapted it, using a combination of basil, crushed garlic, grated hard cheese (a mix of parmigiano-reggiano and pecorino or just one of the two), and pine nuts with a little olive oil to form pesto. In French Provence, the dish evolved into the modern pistou, a combination of basil, parsley, crushed garlic, and grated cheese (optional). However, pine nuts are not included.

The pesto sauce is used in various dishes like the pastas, lasagna, bread or minestrone etc. Pesto is also sometimes served on sliced beef, tomatoes and sliced boiled potatoes. Pesto alla siciliana, sometimes called pesto rosso (red pesto), is a sauce from Sicily similar to pesto genovese but with the addition of tomato, almonds instead of pine nuts, and much less basil. Pesto alla calabrese is a sauce from Calabria consisting of (grilled) bell peppers, black pepper and more; these ingredients give it a distinctively spicy taste. There are also different variations where almonds are used instead of pine nuts and sometimes mint leaves are mixed with basil leaves.

For preparing the pesto pizza, firstly dissolve yeast and sugar in warm water and when its foamy add whole wheat flour and salt. Mix vigorously until well blended and set aside for 20 minutes. Beat in the 1 C bread flour and knead until smooth. Place in a greased bowl in a warm place for about 1 hour.

Punch down the dough and roll out. Place on oiled pan and poke holes in it with a fork. Let rise for another 20 minutes and preheat oven to 450 degree F. Par bake crust for 20 minutes. Make pesto sauce by combining the basil, olive oil, pine nuts, garlic and lemon juice in a blender. Add little water or olive oil as needed to make a smooth but thick sauce. Spread pesto sauce over crust and top with veggies and bake for another 15-20 minutes.

Pesto pizza is a wonderful and easy dish that can be eaten anytime during lunch, dinner to snack time. You can also add chicken and pesto for a great meal. Click on the below link for detailed recipe at:

https://www.vahrehvah.com/Pesto+Pizza:2324

Pesto is traditionally prepared in a marble mortar with a wooden pestle. First garlic and pine nuts are placed in the mortar and reduced to a cream, and then the washed and dried basil leaves are added with coarse salt and ground to a creamy consistency. Only then is a mix of Parmigiano-Reggiano e Pecorino added. To help to incorporate the cheese a little extra-virgin olive oil is added. In a tight jar (or simply in an air-tight plastic container), covered by a layer of extra-virgin olive oil, pesto can last in the refrigerator up to a week, and can also be frozen for later use.

Vegan variations of pesto can include mixes of fresh basil, nuts such as walnut or pine nut, olive oil, and the addition of miso paste to provide addition flavor enhancement to the dish. Fresh basil is very delicate, and will turn brown if it gets very hot or if it's exposed to air for long periods of time. Many cooks use fresh spinach as well as basil in their pesto to help maintain its brilliant green color. Mix pesto with pasta, potatoes or risotto only at the last minute just before serving the dish.

Pesto is very easy to prepare at home and taste fresh. It can be spread on pizza or mixed with mayonnaise and use as a sandwich spread or burger topping, mix into mashed potatoes or risotto or soups. You can also mix with cream cheese and spread on a bagel.