Every thing about ALOO TAMA | Vahrehvah :
[caption id="attachment_5053" align="alignleft" width="150" caption="Aloo Tama"]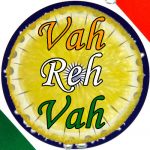 [/caption]

Aloo Tama simply refers to Potato Bamboo Shoots curry. It is a unique and traditional Nepali curry flavored dish. Uniqueness lies mainly using of bamboo shoots which are unlike in any other Indian or South Asian curry.

Aloo Tama is a classic Nepali soup prepared with black eyed beans, potatoes, bamboo shoots and spices. Tama is one of the best kept secrets of Nepalese cuisine. It itself is the pickles and fermented tender young bamboo shoots and usually is not served to visitors simply because it is considered plain, peasant fare not worth of being served to honored guests. Aloo tama is well loved comfort food cooked almost in every household throughout Nepal. The enduring popularity of this dish is that, it is extremely tasty and very appetizing mainly for its slightly sour and pungent taste.

Aloo Tama is a amalgam dish that bridges two culture, one the tama from china and the spices from India. The fermented bamboo shoots are also extensively used in Chinese cuisine. The tama can range in color from pale white-gray to bright yellow depending on whether it had been treated with turmeric. Select good fresh plump tama which is not too woody and the tender young shoots are the best for preparing this dish. This is an excellent traditional Nepali recipe prepared with aloo, tama and black eyed beans (also known as bodi in the local language). The preparation ranges in consistency somewhere between a runny stew to a thick soup and is best served with plain rice.

Tama is a non-fermented bamboo shoot product. Some varieties of bamboo shoots commonly grown in the Sikkim Himalayas are Dendrocalamus hamiltonii, Dendrocalamus Sikkimensis and Bambusa tulda locally known as 'choya bans', 'bhalu bans' and 'karati bans', respectively are edible when young. These bamboo shoots are collected, defoliated and boiled in water with turmeric powder for 10-15 min to remove bitter taste of bamboo. Tama is ready for consumption. Tama is commonly sold in the local markets during the months of June to September when young bamboo shoots sprout. They are kept in large plastic containers where it is soaked in its own brine and when you smell it, it has a sour, pungent and very evocative aroma. More recently it is sold in sealed glass jars especially placed in the pickle section.

For preparing the Aloo Tama, firstly soak the black eyed peas overnight. Peel and dice the potatoes and onions separately and keep aside. Coarsely chop the tomatoes. Heat little oil in a pan or kadai and when it gets hot add some cumin seeds until they turn slightly brown and then add the onions and garlic and sauté gently for a few minutes. Add the ground spices and fry well. Add salt, chopped tomatoes, tama (rinse them in fresh water thoroughly before cooking), diced potatoes and the black eyed peas and sauté. Add enough water to give it the consistency of soup. Pressure cook this mixture for about 20-30 minutes or until the black eyed peas become soft and smooth. Adjust the seasoning and cook for another 10 minutes uncovered until it reaches the right consistency you desire. Garnish with a generous sprinkling of freshly chopped coriander leaves. Serve this dish hot with plain cooked rice and enjoy the exotic and delectable taste of Aloo Tama.

Click the link below for the detailed recipe:

https://www.vahrehvah.com/Aloo+Tama:702

Sikkim and other Himalayan states have its own unique dietary culture with specific cuisine and food recipes. Himalayan traditional foods are an integral part of the dietary culture of the various ethnic groups of people consisting of the Nepalese, Bhutan and Lepchas. Rice is the staple food. Meat and dairy products are also consumed depending on availability. Besides these, various traditional fermented foods and beverages, which constitute of about 20 per cent of the basic diet for long centuries are prepared and consumed.

Aloo (Potatoes) is a wonder vegetable that is adored by most of us and can also be eaten if cooked daily. Kids love eating aloo fry, aloo fritters. A variety of recipes can be made with aloo (potatoes) like aloo ki tikki, aloo paratha, aloo gobi and many never ending names in the list.