Every thing about BAADI | Vahrehvah :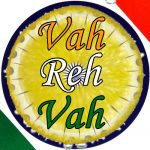 Baadi is a simple dish made from Kwadaka Aata which is also commonly known as Choon or Mandua flour which is black in color. This is a popular food from the land of Uttaranchal (pahadi/ hilly region). Baadi is best eaten with Gahat ki dal or Phaanu. This dish is a special recipe taste good and easy to cook. Baadi is truly an exceptional dish, tongue tingling taste and rejuvenating aroma that has charmed the people of the state of Uttarakhand.
Baadi is also bequeathed with all the chief nutrients that execute the various activities of our body. These include vitamins like vitamin B12 and Vitamin A, whose deficiency leads to a dreaded condition known as 'Night Blindness' and various minerals as well. Apart from making the Baadi dish, Mandua flour is also popular in making the Mandua ki Roti or Mandua Chapati.
This is a simple chapatti made with a mixture of mandua flour and wheat flour that tastes delicious with any local dishes. Mandua is a special type of cereal found only in Garhwal and Kumaon region in Uttarakhand state of India. Most of the Pahari recipes from the regions of both Garhwal and Kumaon of Uttaranchal are highly nutritious, simple to prepare and at the same time appealing to the palate.
The cuisines of the state are not only high on taste but nutritive value also. Keeping in mind their high energy requirements due to the cold and hilly terrain, the people of Uttaranchal are quite particular about the ingredients of their meals. Uttaranchal is the place where you can gulp on both vegetarian and non-vegetarian dishes. Rice is the staple food of Uttaranchal and eaten at least one meal in a day.
Lentils are used liberally by the people of the state and an interesting fact about the cuisine of this state is that it also involves the use of cannabis seeds, locally known as Bhang. This ingredient is used as a spice. The people of Uttaranchal are very fond of badis (dried balls of urad dal). Tomato is used in very small quantities in Uttaranchal cuisine.
The people of Uttaranchal use mustard oil or pure ghee in the preparation of these delicious dishes. Mandua flour also known as Ragi in Kannada, Telugu or Hindi, Kodra in Himachal Pradesh, Mandia in Oriya, Taidalu in Telangana region in Andhra Pradesh, Kezhvaragu in Tamil, Muthary in Malayalam, Mandua is some parts of north India. In India, ragi or the finger millet is mostly grown and consumed in Rajasthan, Karnataka, Andhra Pradesh, Tamil Nadu, Odisha, Maharashtra and Goa.
To prepare this wonderful pahari dish Baadi, firstly take a pan and add some water in it. Boil the water till it reaches boiling temperature. Once the water is boiled, add in the kwada flour (choon) gradually little by little and cook for about two minutes so that the consistency of the fluid becomes uniform.
Make sure you constantly stir the mixture to avoid any kind of lump formation. To complete the dish, add it sumptuous quantity of ghee (clarified butter). The baadi is ready to eat. Serve hot with Phaanu. Baadi is very healthy and nutritious dish.
Do give it to your children. To try this recipe, click on the below link for detailed recipe:
https://www.vahrehvah.com/baadi-recipe
Baadi is best eaten with Gahat ki dal or Phaanu. Phanu is very popular food in the entire Uttaranchal. Phaanu is also made of dals (lentils) like chainsoo, but in this case the dals are soaked in water for about 4 to 6 hours before its use. A different variety of dals like- Gahat, Arhar or green Mung can be used to prepare Phaanu. The recipe of Baadi is very similar to the common dish of Karnataka known as ragi mudde in Kannada and ragi sangati in Telugu.
The mudde is prepared by cooking the Ragi flour with water to achieve dough like consistency. Which is then rolled into 'balls' of desired size and consumed with ghee, sambar, saaru or any chicken curry. The ragi flour is also made into flatbreads, including thick, leavened dosa (Ragi dosa) and thinner, unleavened roti (ragi roti). Ragi grain is malted and the grains are ground. This ground flour is consumed mixed with milk, boiled water or yoghurt.