Every thing about BUL KOGI | Vahrehvah :
[caption id="attachment_5441" align="alignleft" width="150" caption="Bul Kogi"]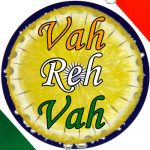 [/caption]

Bul kogi is a simple Korean dish made with beef marinated in a delicious sauce and then roasted on the grill or charcoal. It's a perfect dish which can be served with a side of rice and salad or vegetables.

Bul kogi actually means meat cooked on fire like kimchi. The meat for Bul kogi is carefully selected to contain fat least and they are cooked with fresh charcoal. They are best cooked with charcoal because charcoal keeps its temperature stable and its heat can penetrate deep inside the meat to preserve the warmth longer.

As beef meat is tough, it is always important to massage the meat with the edge of knife so that the meat becomes soft and the sauce can easily smear into the layers of meat. Pears are also often added to the sauce as their enzymes can break proteins and fats and the meat becomes softer. The meat is marinated is a yummy sauce of soy sauce, sugar, sesame oil, garlic and other ingredients. Finally the meat is cooked with charcoal fire or grilled and you can enjoy the Bul kogi.

Generally the beef short ribs are used for making this incredible dish which is soaked in a yummy and tangy homemade BBQ sauce and then cooked on the grill until they are crusty, sizzling and outrageously good. Although beef contains valuable nutrients such as iron and vitamins B, it does not form a part of healthy diet. Hence it is important to select lean cuts of beef that are red in color. Generally ground beef should be at least 90 percent lean. After removing the excess fat from the meat, it can be used in healthier cooking methods like baking, grilling or broiling. In additional to beef, fish, poultry and nuts, one should be sure to include a variety of protein foods in your daily diet.

Koreans prize for short ribs more than any other cut of beef, usually serving them on special occasions because they are expensive. They love kalbi's rich flavor and slight chewiness. Kalbi is a signature dish of Korean cuisine made of beef short ribs cut into thin strips and marinated with soy sauce, garlic, sesame oil, green onions and sugar; Kalbi is grilled over a medium – hot flame and best served wrapped inside a fresh leaf of lettuce with a finger of steaming white rice, a dollop of spicy red bean paste (gochichang), a few slivers of raw or grilled garlic and shredded strips of fresh green onion.

For preparing this simple and juicy Bul kogi, firstly wash and place the short ribs in a bowl. Add garlic, sesame seeds, green onions, pepper, sesame oil, soy sauce, sugar and oil and toss to coat the beef ribs well. Cover and let stand at room temperature for about 2 hours.

Barbecue the marinated beef short ribs over coals or run under broiler turning and basting often with marinade until the meat become tender. The Bul kogi is ready to be served. There are many variations that can be done in preparing this dish like adding additional ingredients such as sherry or white vinegar to enhance the flavor and taste. Traditionally the main ingredients for preparing are the beef, soy, garlic, sugar, sesame oil and green onions and if you let these ingredients stand out, you will have an excellent dish to satisfy any meat lover.

Do try this fantastic recipe by clicking the link for the detailed recipe at:

https://www.vahrehvah.com/Bul+kogi:750

Korean cuisine is largely based on rice, noodles, tofu (in Korean, dubu), vegetables, and meats. Traditional Korean meals are noted for the number of side dishes (banchan) that accompany steam-cooked short-grain rice. Kimchi is usually served at every meal. Commonly used ingredients include sesame oil, doenjang (fermented bean paste), soy sauce, salt, garlic, ginger, pepper flakes and gochujang (fermented red chili paste).

Beef is the most prized of all meats, with the cattle holding an important cultural role in the Korean home. Beef is prepared in numerous ways today, including roasting, grilling (gui) or boiling in soups. Beef can also be dried, as with seafood, called respectively yukpo and eopo. Traditional Korean BBQ does not serve marinated beef – it's put on the grill as is and dipped in sauces upon eating.