Every thing about CHANCHRA | Vahrehvah :
[caption id="attachment_5069" align="alignleft" width="150" caption="Chanchra"]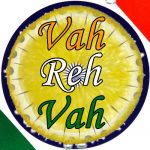 [/caption]

Chanchra is a very popular delicacy from the Bengali cuisine made with mixed vegetable and fish head. Chanchra is also popularly known as Chancharika is various other places. It is a authentic Bengali recipe that can be very lucidly described as a curry made of one or different types of herbs put together along with vegetables (mainly potatoes and pumpkin) and fish head.

Chanchra is an all time favorite among the Bengalis and those individuals who like having Bengali food. Origin of this dish is not known but it is probably due to the habit of Bengalis not leaving a single part of fish that is edible, hence most people don't prefer to have a full fish head during meal so the fish head is fried and broken into smaller pieces and mixed other vegetables to prepare succulent and yummy preparation which is served during lunch time.

Chanchra is an ineluctable side dish for any feast especially a get together or a marriage feast. Chanchra with warm rice is a delicacy. It is prepared mainly with climbing spinach or pui saag in Bengali, along with potatoes, eggplant and pumpkin to increase the quantity of the prepared item. There is also a vegetarian version of the Chanchra though not widely cooked but exists where different types of lentils along with vegetables and herbs are used to in preparing the vegetable version. The use of the climbing spinach (also called Malabar spinach or Malabar nightshade) and the fish head gives the distinct smell and taste of this particular dish. Though this dish is a little tricky to prepare, and doesn't look much appealing too, but the taste of it is what makes it exceptional.

Most of the West Bengal cuisine has been influenced by the Muslim rulers, the British rulers and the inhabitation of Jews, Afghans and Chinese. There had been a great impact on the Bengali culinary habits as the Dutch and the French had established colonies in West Bengal. The process of baking which is now extensively used was unknown before the British period.

Shukto and Ghonto are few other most sought after food in West Bengal. Some non-veg Ghontos are cooked with the fish head among them "murighonto "is famous for its taste in Bengal. Apart from these dishes like Chanchra, a dish which needs the ingredients like different vegetables, fish oil and fish portions, Chochori also offers quite a distinct dimension to West Bengal cuisine. Kalia is another gravy dish mainly with the preparation of fish cooked with lots of mustard oil, onion paste, garlic paste and a sprinkle of garam masala. Jhol is a popular stew of fish or vegetable. It is lightly cooked with ginger, jeera, dhania powder, chilli powder and sometime coriander leaves are added for extra taste.

For preparing this popular Bengali delicacy Chanchra, firstly wash and clean the fish thoroughly. Apply turmeric powder and salt to it and keep aside for about 10 minutes. Wash the vegetables like potato, eggplant and pumpkin and cut them into long pieces. Grind onions, garlic and red chilli to a paste.

Heat oil in a kadai or pan and fry the fish head/ fish and keep aside. In the same oil fry the masala paste (onion, garlic & red chilli), turmeric powder lightly. Add the fried fish heads, vegetables and green chillies and sauté them together carefully for about 15 minutes. Add salt to taste, pinch of sugar and enough water to cook the fish head and vegetables. Cover with lid and simmer till most of the water evaporates and the gravy becomes thick. Serve the Chanchra hot with plain rice.

Chanchra is a wonderful and delectable fish and vegetables combined gravy dish. Do try this delicacy and enjoy the taste of fish head and mixed vegetables. Click on the link for the detailed recipe:

https://www.vahrehvah.com/Chanchra:2503

Fish is the dominant kind of protein, and is cultivated in ponds and fished with nets in the fresh-water Rivers along the Ganges delta. Almost every part of the fish (except fins and innards) is eaten; the head and other parts are usually used to flavor curries. The head is often cooked with dal or with mixed vegetables.

There are numerous ways of cooking fish depending on the texture, size, fat content and the bones. It could be fried, cooked in roasted, a simple spicy tomato or ginger based gravy (jhol), or mustard based with green chillies (shorshe batar jhaal), with posto, with seasonal vegetables, steamed, steamed inside of plantain or butternut squash leaves, cooked with doi (curd/yogurt), with sour sauce, with sweet sauce or even the fish made to taste sweet on one side, and savory on the other.