Every thing about SHUKTO | Vahrehvah :
[caption id="attachment_4929" align="alignleft" width="150" caption="Shukto"]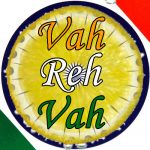 [/caption]

Shukto is a traditional dish from the Bengali cuisine prepared with very minimal spices and combined with all the vegetables. Shukto is a mix of vegetables with an emphasis to the bitterness, is a preparation where instead of hiding the bitterness, it is the taste that actually the dish evolves. It is mildly spiced, vibrant flavors and color.

Shukto is also a culinary experience for whoever eats it and a culinary achievement for whoever cooks it. A traditional Bengali meal consists of five to six courses starting off with something bitter and ending with a sweet dessert. The bitter taste is said to be good for cleansing the palate and also for letting the digestive juices flow and so no doubt it is a good start off to the meal to follow.

A typical traditional first course of a Bengali meal emphasis on a bitter dry preparation of Uchche (bitter gourd), fried neem leaves, neem-begum (neem leaves and brinjal lightly sautéed) or the culinary epitome of bangla cuisine the Shukto. Next comes the lentils and bhaja or some fried vegetables like fried potato or brinjal or leafy greens etc followed by vegetable dishes which are mildly spiced like Charchari (skillet charred veggies with mustard paste), Chechki (dry veggies dish cooked in its own juice with seasoning) or Dalna (a light gravy item) etc, then comes the ubiquitous Fish dish without which no Bengali meal is complete and this can vary from Chhoto macher charchari (small fish with mustard gravy) to Ilish Macher Paturi (hilsa wrapped in banana leaf with spices and coconut). The meat dish follows next and Bengalis adore their Mutton curry. Chatni mostly are prepared with seasonal vegetables like tomato chatni in winter and mango chatni in summer. Dessert is one delectable dish that is a must in every Bengali household. Mishti Doi (sweetened yoghurt), Rasgolla or Payesh (rice pudding). Lastly some pan or betal leaf with nut and kattha are eaten after this heavy meal for proper digestion.

Shukto is a concoction of all seasonal vegetables is the ideal dish as most of the Bengalis mostly live to eat and with the scores of spices used to prepare food each day, it's really important to have something soothing and less spicy to nullify the effect of all these rich food, hence Shukto is said to be an ideal dish to subdue all these flavors. While making this preparation vegetable like tomatoes, cauliflower, cabbages are not allowed to be a part of this bitter sweet preparation.

For preparing the Shukto dish, firstly wash all the vegetables (bittergourd, broad beans, drumstick, parval, ridge gourd and white pumpkin) and cut them into sticks shape and keep aside. Grind radhuni, khus khus and mustard to a smooth paste. Heat little oil in a kadai and sauté the vegetables. Cover with a lid for 5 minutes till they become tender. Remove the lid and add the ground masala stirring continuously for 3 minutes. Add the coconut milk and salt to taste. Add some water and cook till the vegetables are tender. Fry vadi till golden brown and mix with shukto. Serve hot as a side dish.

A Bengali lunch is never complete without Shukto. There are many variations of Shukto and depends largely on the availability of the vegetables. Bitter gourd is one of the must vegetable in this preparation. Even if you hate the bitter vegetables, Shukto is definitely one exotic dish that you would definitely ask for. The roasted masala and mustard paste along with coconut milk gives a delectable taste and makes it more flavorful.

Bitter gourd is a highly valued vegetable mainly for its medicinal properties and many health benefits. It contains contains vitamin A, B1, B2, and C. It also contains minerals like calcium, phosphorous, iron, copper and potassium. As per ayurvedic medicines, bitter gourd is excellent for balancing Kapha and helps purify blood tissue, enhances digestion, and stimulates the liver. Bitter gourd is also known to cure or at least control diabetes.

Do enjoy this excellent dish; do click on the link and try tasting this incredible flavorsome delicacy.

https://www.vahrehvah.com/Shukto:502
While preparing the Shukto dish, do chop the vegetables in even and same size as they would get cooked evenly and look presentable.