Every thing about CHINESE PEPPER STEAK | Vahrehvah :
[caption id="attachment_5384" align="alignleft" width="150" caption="Chinese Pepper Steak"]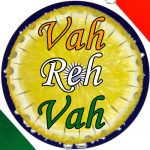 [/caption]

Chinese pepper steak is a popular stir fried beef recipe. It is basically a stir fried dish which consists of sliced steak, bean sprouts, green bell pepper, canned tomatoes and green onions combined with other condiments. Steak slices along with other veggies, salt, sugar and soy sauce are stir fried over high flame to make a mouth watering side dish.

Chinese pepper steak can be cooked till dry or served along with a yummy and delicious sauce best enjoyed with rice or noodles. Basically this dish is a Chinese American dish and the best part about this dish is the delicious tasting sauce, a mixture of soy sauce, water, sugar, corn starch and oil. You can also add wine to this sauce. Chinese pepper steak is truly irresistible and exotic to taste and would surely get you a lot of compliments.

A steak is a cut of meat (usually beef). Most steaks are cut perpendicular to the muscle fibres, improving the perceived tenderness of the meat. In North America, steaks are typically served grilled, pan-fried or broiled. American Chinese food typically treats vegetables as garnish while cuisines of China emphasize vegetables. This can usually be seen in the use of carrots and tomatoes. Native Chinese cuisine frequently uses Asian leafy vegetables like bok choy and they also use bean sprouts. Stir fry, pan fry and deep fry are the most common Chinese cooking techniques used in this cuisine.

Bean sprouts are another ingredient that is extensively used in Chinese cuisine mainly for its crunchy texture and sweet taste that adds flavor to many Chinese dishes. Bean sprouts are usually the mung sprouts and the Chinese have been growing mung bean sprouts (nga choy or nga choi) for approximately 3,000 years.  However, the popularity of bean sprouts in the west is a more recent phenomenon. Now day's bean sprouts are used widely in green salads as they are high in protein, vitamin C and Folacin and are a dieter's dream. According to the Chinese medicine bean sprouts are considered to be a yin or cooling food.

Both the texture and taste of mung bean sprouts - crunchy with a delicate hint of sweetness - enhances a number of popular Chinese dishes, from Egg Rolls to stir-fries and salads. However, to maintain their crisp texture, they shouldn't be stir-fried longer for longer than about thirty seconds. China and India are the main producers of mung beans, not surprising given their popularity in both of these Asian countries. Sprouting is the practice of germinating seeds to be eaten either raw or cooked. They are a convenient way to have fresh vegetables for salads, or otherwise, in any season and can be germinated at home or produced industrially.

For preparing this delicious and tasty Chinese pepper steak, firstly slice the steak into narrow strips and keep aside. In a skillet or slow cooking pot with browning unit, brown steak in oil. Combine with garlic, salt, pepper, soy sauce and sugar in slow cooking pot. Cook on low flame for 6 to 8 hours. Turn control to high.

Add bean sprouts, tomatoes and green peppers and mix well. Dissolve cornstarch in water and stir into the pot. Cover and cook on high flame for 15 to 20 minutes or until the gravy thickens. Sprinkle over green onion. The dish is ready to be served.

Do try this Chinese pepper steak and stay healthy. Click on the link for detailed recipe at:

https://www.vahrehvah.com/Chinese+Pepper+Steak+:1672

Traditionally the classic chinese pepper steak is prepared with a sirloin steak. Cooked with sauteed garlic and veggies like onions and green peppers, the chinese pepper steak is simmered in a pan with soy sauce, bouillon and water chestnuts and is best served with jasmine rice.

Sprouts are believed to be highly nutritious and rich in enzymes which promote good health. They are a prominent ingredient of the raw food diet and common in Eastern Asian cuisine. Sprouts are considered to be rich in digestible energy, bio-available vitamins, minerals, amino acids, proteins, and phytochemicals.

During the sprouting process, the vitamins; minerals; and protein
increase substantially and the calories and carbohydrate contents decrease. Sprouts are a great, inexpensive way of obtaining a concentration of vitamins, minerals and enzymes. They contain all of the nutrients found in the various fruits and vegetables. Eating sprouts is a safe way of getting the nutritional advantage of both fruits and vegetables without contamination and harmful insecticides.