Every thing about KANDE POHA | Vahrehvah :
[caption id="attachment_4940" align="alignleft" width="150" caption="Kande Poha"]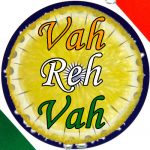 [/caption]

Kande poha is a healthy popular delicacy from the Maharashtrian cuisine. Generally this delicious Kande poha is eaten during breakfast but can also be eaten as a snack. This dish is made out of flattened or beaten rice, onion, potatoes, spiced with green chillies and garnished with coriander leaves and freshly grated coconut.

Poha or atukulu or flaked rice recipes have many variation using green peas, potato, eggplant etc. Most of the dishes made of Poha merely take about 10 to 15 minutes cooking time. It's is one of the most popular dish in Maharashtra. Maharashtrian people make it for breakfast or any time as a snack. A word 'Kande pohe' is used as a term for marriage talks. It also has a traditional symbol attached to it - in an arranged marriage when a boy goes with his family to the girl's house for the first time the dish which is generally served is "kande pohe!" So if one has to ask a boy how many girls he met one asks 'how many times u ate kande pohe?' Actually the reason is that this dish takes less time to be prepared, tasty to eat and satisfies the hunger completely.

Kande Poha is fragrant and mildly flavored. Poha in its raw form is hard; hence it is usually washed and drained so that it absorbs the water thus making it soft. Chivda is a well known dish prepared from Poha in Maharashtra. There are thick and thin poha. The thin variety is specially used in making the chivda. Chivda looks similar to the regular mixture that we eat as a snack. Potato poha, papads, poha dosa are also few of the popular savory dishes. Poha is easily digestible form of raw rice is very popular across Nepal, Northeast India and Bangladesh. It is normally used to prepare snack or light and easy fast food in a variety of Indian cuisine styles.

In Marathi, Kande means onions hence lots of onions are added to give that extra flavor and taste in the Kande Poha dish. It makes a very tasty breakfast and is served with hot tea. This dish is very nutritious and stomach filling and can be relishes by all kids, young and old. The dish looks very colorful and delicious bursting out with fried onions flavors. Poha or flattened rice is very a convenient and comfort food very similar to instant mashed potato in uses and spirit.

To prepare this healthy and nutritious Kande Poha, firstly take the poha or beaten rice in a strainer and gently water under running water and drain all the water immediately and keep aside for 10-15 minutes. Rub some salt, sugar and lemon juice to the poha mixture, Chop green chillies, potatoes and onions. Heat oil in a pan and add mustard seeds. When they crackle add asafetida (hing), turmeric powder, onion pieces, potato pieces and green chillies. Cover and cook till the potato pieces become soft and tender then add the poha mixture and stir. Cover and cook for sometime. Remove the lid, stir well and again allow cooking for about 2 minutes. Garnish on top with freshly grated coconut and coriander leaves. Serve hot. You can also give mango pickle with Kande poha.

Do try this amazing Kande poha and relish the enigmatic taste of the onions and poha blended with other spices. Click on the link for the recipe:

https://www.vahrehvah.com/Kaande+Pohe:586

Kande poha is a perfect and ideal breakfast for a lazy weekend when you want to cook something quick. The Kande poha can also be serving with coconut chutney and the combination is extremely tasty. Having the right spices and ingredients in the kande pohe will get you started with one of the delicious Maharashtrian dish.

Kande or the onions and poha are the main ingredients for preparing this dish. The onion has been used as an ingredient in various dishes for thousands of years by many cultures around the world. Onions have their own unique flavor from very strong to mildly sweet. They can be eaten raw, cooked, fried, dried or roasted. They are commonly used to flavor dips, salads, soups, spreads, stir-fry and other dishes.

Onions have a variety of medicinal effects. Early American settlers used wild onions to treat colds, coughs, and asthma, and to repel insects. In Chinese medicine, onions have been used to treat angina, coughs, bacterial infections, and breathing problems. Onions contain a number of sulfides similar to those found in garlic which may lower blood lipids and blood pressure. Onions are a rich source of flavonoids, substances known to provide protection against cardiovascular disease. Onions are also natural anticlotting agents since they possess substances with fibrinolytic activity and can suppress platelet-clumping. The ant clotting effect of onions closely correlates with their sulfur content.

Onions have a universal appeal. They are safely consumed by most people.