Every thing about HALEEM | Vahrehvah :
[caption id="attachment_4768" align="alignleft" width="150" caption="Haleem"]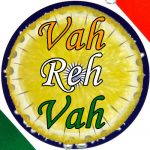 [/caption]

Haleem is a nutritional, fulfilling, and versatile dish that can be eaten at any time like family dinners, get-togethers or even during wedding parties. The dish looks quite simple but with the right haleem recipe you can create a mouth watering experience for those hungry taste buds.

Haleem is Persian, Turkish and Pakistani dish and looks a bit similar to the Khichadi popular in India. It's a popular dish and preparation of Haleem varies from region to region. In Anatolia, Iran, the Caucasus region and northern Iraq, types of haleem are Keshkek and Harisa. This excellent and traditional dish is made combining wheat, lentils and meat. Haleem is a dish that is quintessential amongst the Muslim community of North India, Hyderabad (Andhra Pradesh), Pakistan and Persia.

Haleem is especially prepared during the Ramadan (Ramzan) and Moharram months and relished by the community members. This dish actually originated from the Saudi Arabia, but the city of Hyderabad, India is one the popular city all over the world for its delectable haleem which is available only during Ramadaan. During this one month long fasting period, Haleem is one of the exotic dishes that is high on calories and therefore is a nice way to break the fast of Ramadaan (Ramazan). It is sold at every corner of the street during the Ramadaan month and tastes its best. This classic wheat porridge dish has its roots from Iran (Persia).

Originally considered to be an Arabic dish, made of meat, wheat flour, spices and ghee, it is said to have come to Hyderabad during the Mughal period via Iran and Afghanistan and remained an integral part of Hyderabad due to the Nizam rule. Over a period of time local influence brought in modifications and changes in the original recipe and made Hyderabadi Haleem distinct from other types of Haleem available today. Haleem, is a stew or a porridge made by slow cooking the lentils, meat and broken wheat together. It is a nutritious one-dish meal, perfect for a cold weather, or a starving stomach. Inclusion of dried fruits in the Haleem makes it a high calorie and nutritious dish especially during the Ramzan month.

Other variants of Haleem are also served for breakfast in most of the muslim community homes in the Barkas area of Hyderabad. They are the Mitthi (sweet) and the Khari (salted) Haleem. The salted variety of Haleem is popular during the month of Moharram and Ramadaan. Eating the high calorie haleem is the perfect way to break the Ramadaan fast (iftar). The ingredients are Beef, wheat, lentils, lamb, spices and ghee and sprinkled with lemon juice and/or spicy masala to adjust flavor to the taste of the eater. Legend has it that, it took nearly a week to make a perfect dish of haleem. Hyderabadi Haleem is being given the GI (Geographical Indications) status in the year September 2010.

If biryani is the staple of a die-hard Hyderabadi, haleem is another delicacy that is relished by many. Traditionally, the Haleem is being prepared with meat but to reach out to the entire vegetarian connoisseur, the haleem goes green. The preparation and procedure being the same, but added with mixed vegetables and dry fruits using the same spices and seasoning to bring out the right flavors and taste.  Finally the final product surely look alluring and appetizing with carrots, beans and potatoes cooked with pulses and wheat, coarsely ground and garnished with crisp fried onions to be served with a dash of mint and lemon.

For preparing the Haleem, soak wheat for 24 hrs. Marinate meat with ginger garlic paste, salt, red chilli powder, garam masala and turmeric. Pressure cooks the marinated meat and soaked wheat with 2 cups of water for about 30 to 45 minutes at medium flame. Grind coarsely after it cools and pour it in to a heavy bottomed skillet and the green masala, lime juice and some more water and cook till it boils and blisters start. Garnish with fresh cilantro (coriander leaves), crispy fried onions and lemon wedges.

Do remember to soak the Haleem wheat for at least 24 hrs so that it cooks faster. Haleem is a classic and enticing Hyderabadi dish having several medicinal properties as it has unique feature and contains both slow digesting and fast burning ingredients. The fibre content is also relatively high. The legumes that go into its production increase muscle strength. The ingredients added in the Haleem are also rich in potassium and magnesium that includes the whole grains like wheat, nuts, vegetables and dry fruits.

Do try this high calorie dish which is a must to eaten at least once during the Ramadaan month. Click onto the link and view the recipe at:

https://www.vahrehvah.com/Haleem%28Nutritions+blend+of+wheat+and+meat%29:4183

The sale of Haleem in Hyderabad, India during the Ramadan season is estimated to about a billion worth. The traditional method of cooking Haleem is to cook on a low flame of firewood for 12 hours in a bhatti (a cauldron covered with brick & mud kiln). One or two men, usually, mix it thoroughly with large wooden sticks through out its preparation, until it gets to a sticky-smooth consistency, similar to mashed mince. Before serving it is seasoned usually with deep fried onions, cashew nuts and a slice of lemon. Due to its 12 hour preparation time, many eateries start making it in the morning so as it is ready by the evening when it's time to break the Ramadan fast (iftar).

This dish needs pre-preparation and planning and is a little bit time consuming. But will definitely love it once you try it. It is a balanced, delicious and famous Hyderabadi one dish meal.