Every thing about AVIAL | Vahrehvah :
[caption id="attachment_4532" align="alignleft" width="150" caption="Avial"]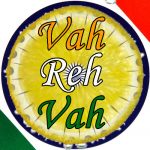 [/caption]

Avial is the one of the excellent dishes prepared during any occasion, marriage or feast and is one of the main curry in the Sadya (feast) in the state of Kerala. It is also popularly prepared in the state of Tamil Nadu. Avial is a vegetarian dish with nice flavor and taste that is well known in Kerala where every region has their own method of preparing the Avial.

The dish has a unique and traditional place typical to the Kerala, Tamil and Udupi cuisines. It is a thick mixture of vegetables, curd and coconut seasoned with coconut oil and curry leaves. Avial is a vital and essential part of the Sadya. A Sadya is a big feast associated with a special occasion, such as a marriage, birthday, childbirth etc and is traditionally a vegetarian meal served on a plantain or banana leaf where people eat sitting cross-legged on the floor. Sadya can have approx. about 24 - 28 types of dishes served in it.

Aviyal or Avial traditionally is a typical vegetarian dish. The word Aviyal means assorted or a mix. As the name says so, Avial is a mixture of several commonly used vegetables like the yam, ash gourd, carrots, beans, drumsticks, raw plantains (banana), brinjal, avarai. You can also add cucumber (vellarikka), ridge gourd (peechinga), bottle gourd (churakka), radish (mullanki), papaya (kappalanga) and potatoes (urulakizhangu) etc. Few people prefer to add raw mango or tamarind pulp instead of curd. This is all combined together and made into delicious gravy and can be eaten with rice or made into a semi-solid side dish.

There are two versions on the history of this delicious vegetable Avial. The mythology says this dish is invented by Bhima (one among the Pandavas and a character in Mahabharata) during the Ajnjathavasa. At that time he was hiding his identity as a cook at Virata's Palace. It is supposed to have been invented by Bhima (one of the Pandava brothers) during their exile. According to the legend, when Ballav (Bhima's name during this time) assumed his duties as the cook in the kitchen of Virata, did not know how to cook. One of the first things he did was to chop up many different vegetables, boil them together and top the dish with grated coconut.

The other version is that, avail being a special dish of Kerala and invariably cooked for all feasts, marriage functions, birthdays etc. The legends state that – During the marriage of the Maharaja's daughter, there was a grand feast. After the feast, lots of vegetables were left over and the Maharaja who saw the left over vegetables asked his chief cook whether he can prepare any curry with it. The cook then used all the left over vegetables and prepared a new curry called the Avial.

It is a mixture of various vegetables, yoghurt and coconut to give an aromatic and flavorful dish. It is basically a excellent way to make use of leftover veggies and make a yummy dish that goes well with rice, rotis, and pooris. There are many variations to making this dish.

Avial is an excellent and important dish which must be prepared during the Onam. Onam is an important festival of Kerala and people believed that it was the time when King Mahabali had blessed us and returned to his abode with a solemn promise to come back next year. A pompous and joyful festival celebrated with all the heavenly and divine tastes of all Kerala delicacies. Few of the most traditional dishes prepared during this festival are the Sambhar, Avial, Thoran, Vendakaya Khichdi (Bhindi or Okra fried and put in a yogurt and coconut gravy) and not to forget the payasam.

A dish full of nutrients (proteins, carbs, fat and energy etc) received from assorted vegetables with a zing in taste to the palate. Not a very spicy dish but very healthy and nutritious to all.

To prepare this mouth watering Avial firstly in a Vessel cook all the vegetables with little water, salt & turmeric powder till all the vegetables are cooked properly. Grind coconut, green chillies & cumin seeds to a fine paste & add this to the mixed vegetables. Take 1 tbsp of rice flour & mix this with little water & make a fine paste without any lumps & add this to the mixture. This will thicken the gravy. Let this mixture come to a boil. The gravy should be thick in consistency. Now add curry leaves, coconut oil & thick curd to the mixture & mix well. Allow boiling for few minutes and the Avial is ready to eat. Best served with Adai (Mixed dal dosa)!

For detailed recipe do check out the link at: https://www.vahrehvah.com/Avial+%28Mixed+Vegetable+Curry%29:3721

Avial in prepared in different ways in South Kerala compared to North Kerala. In South Kerala, garlic is added to the coconut while grinding. And sometimes instead of curd, tamarind or raw mango pieces are used. In some places of Thrissur, the consistency of Avial is very watery instead of the usual dry version. The vegetables are cooked till soft; the coconut is grounded to a smooth paste with liberal quantities of water and buttermilk added. As a final touch, a couple of smashed pearl onions added into the curry, giving it a delicious flavor.
In the traditional style of preparing the avial, all vegetables are added, except  some mushy vegetables, like, tomato, brinjal, ladies fingers, cabbage, cauliflower, beetroot (it stains the dish), radish, turnip, onion, sweet potato, etc. This is because most of the Brahmins do not add onion in Avial hence even the foreign vegetables which was brought to Kerala through traders, tourists or invaders. And at one point of time, were considered to be impure.