Every thing about TOMATO RASAM | Vahrehvah :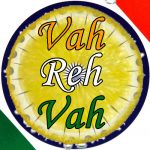 Tomato Rasam is typically a south Indian dish and is popularly known for its health benefits, mouth watering taste and enticing aroma. This watery like stew is very beneficial to health for its digestive properties. Tomato rasam or Thakkali rasam in Tamil is also prepared in other states of southern India and is commonly known as the Tomata chaaru in Telugu, Tomato Saaru in Kannada.
Tomato rasam is one of the popular dishes from the south Indian cuisine and is cooked daily as a part of the main course meal all over south India. Tomato rasam goes very well with dal and rice. The taste of the Tomato rasam is tangy, sour and spicy and liked by all. It is also very refreshing and can be had as a soup or appetizer.
Rasam is a traditional south Indian soup that uses either tamarind juice or tomato as the base, chilli powder and other spices as seasoning. Steamed lentils are also added if preferred. Nowadays most of the seasonings required are combined and ground before hand into a fine spice powder called the Rasam powder which can be made fresh or is also readily available in the super markets.
In a traditional meal, the serving of rasam is preceded by sambar rice course and then followed by curd rice. It has a distinct taste in comparison to the sambar due to its own seasoning ingredients and is usually fluid in consistency. Rasam in Tamil means juice. This can refer to any juice but normally it means the tamarind (puli) or tomato (thakkali) juice or rasam with spices.
Saaru (in Kannada) or Chaaru (in Tamil) means essence. Originally rasam was prepared mainly with black pepper and tamarind, both ingredients native to and abundant in South India in general. It is also referred to as SatruAmudhu in Tamil by Iyengars. Sourashtras, an immigrant community living in Madurai from the 16th century, still refer to it as Pulichaar (Puli or Pulipu means tart (tamarind).
Incidentally it is said that the rasam is the basis of mulligatawny soup, which is an Anglo-Indian version of the same. There are different various types of rasam that vary by ingredients which includes Tomato rasam, Lemon rasam, Milagu (pepper) rasam, Parupu (dal) rasam, Poondu (garlic) rasam, Inji (ginger) rasam etc.
Preparing the Tomato rasam is very simple and fast to cook. Wash the dal well and pressure cook until done and keep side. Heat 2 tbsp oil in a pan and add mustard seeds, cumin seeds, curry leaves, dried chili and asafetida. When mustard seeds start to splutter add garlic, ginger, tomatoes and green chilies.
Add salt, chili & turmeric powder and a cup of water and allow boiling well till the raw flavors goes off. Simmer for 5-6 minutes and add the cooked dal and 1 1/2 cup of water and just bring to boil. Serve hot garnished with freshly chopped coriander leaves.
For extra flavor and taste do use the wild or country tomatoes as it enhances the taste coz it is sourer and having strong flavor than the normal tomatoes.
Do prepare this amazing tomato rasam and enjoy its flavors and taste as it has lots of health benefits.
For a detail recipe do click on the link at:
https://www.vahrehvah.com/tomato-rasam-recipe
Tomato is a very versatile vegetable and can be incorporated in a number of ways in our daily cooking. You can make a variety of dishes with tomatoes like tomato soup, tomato salsa, and tomato rice or even have it raw like a salad. The most important thing is to use tomatoes in different ways because of its benefits.
Tomato is a low calorie vegetable and excellent for a weight loss program or diet. It is a good source of potassium, beta carotene, vitamin C and E. Tomatoes contain lycopene - the carotenoid pigment that gives them a red color, which acts like an antioxidant and may prevent against forms of cancer by reducing the damage caused by free radicals.
Rasam is something traditional which aids in digestion after a heavy meal is a dish that must be prepared everyday in any south Indian household. A south Indian thali is not complete without rasam. Drinking the rasam is very suitable for a cold weather and also when you are suffering with a sore throat or runny nose.
It acts as a very good appetizer or soup also when taken all by itself. Rasam has many spices and is considered to be good for health. During winter season pepper rasam is common at many homes and can also add lentils to it if you don't want it to be spicy.