Every thing about INGHI MATHI | Vahrehvah :
[caption id="attachment_5411" align="alignleft" width="150" caption="Inghi Mathi"]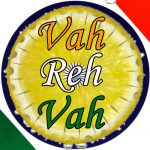 [/caption]

Inghi Mathi is a simple and traditional fish dish prepared with Mathi fish which is commonly known as Sardines or Chala. It is well known as the 'poor man's fish' as this variety of fish is economical, nutritious and delicious when prepared.

There are a variety of fishes that are prepared in numerous ways giving it an exceptional and exotic flavor and taste to all the ardent seafood lovers. Inghi Mathi is yet one among those which is a very simple dish yet deliciously prepared. Fish is generally prepared in a very traditional way in the states of Kerala and Tamilnadu. They prepare it in a Manchatti which means a flat earthern pot; with a fresh catch of Sardines brought right at the doorstep at most of the homes in coastal areas of India, Inghi Mathi makes a delectable recipe that would keep you licking away the dish till the last drop.

Inghi Mathi is an excellent blend of fresh sardines with ginger, coconut grated, tamarind pulp and other spices. Inghi means ginger hence is the base ingredient in making this dish. Ginger is excellent, flavorful and gets rid of the fishy taste. Inghi Mathi curry is a traditional fish dish which is healthy and tasty and very often prepared in most of the homes in Kerala. Fish is favorite seafood to many especially to most of the people living in Kolkata and Kerala.

Mathi/ Sardines or Chala are rich in omega-3 fatty acids and also a good source of vitamin D, calcium, B12, and protein. This signature dish of Kerala features sardines in a deliciously spicy and tangy sauce flavored with ginger and tamarind. The Inghi Mathi taste excellent with hot steamed rice. Kerala is one of the states where traditional seafood recipes are cooked with sweet coconut milk or grated coconut or the dry tamarind. Few of the very popular fish recipes are the Meen Moilee (Fish Moilee), Fish Varutharacha Curry, Fish Peera (Meen Thoran) or Meen Varuval etc.

Mathi or Sardines are considered as the brain food because the omega-3 fatty acids in sardines are high which is important for the brain memory and performance. It also helps reduce inflammation and therefore it is very beneficial to those people suffering form arthritis. Sardines are also high in calcium and vitamin D which helps promote stronger bones. They are excellent source of tryptophan, an essential amino acid. The high protein content in sardines or mathi helps promote a feeling of fullness and the lack of carbohydrates helps to keep blood sugar stable.

For preparing the Inghi Mathi, firstly wash the fish thoroughly and keep aside. Heat a Manchatti (mud pot) and add in oil to it. When the oil gets hot, add fresh curry leaves, ginger and mix well till you get a nice aroma from ginger, add the tamarind juice, red chilli and salt to taste. Mix well and allow boiling till the water get reduced to 1/4th cup.

Now add the mathi and cook on a slow fire. When the mathi is half cooked add the grated coconut. See the coconut is well combined with the gravy. Mix it well without smashing the mathi. Cook till all the water is completely absorbed and then put of the fire and pour little oil form top.

For getting the excellent and exotic taste allow the curry to stand for at least 3 to 4 hours or else overnight and serve the next days as the gravy absorbs all the flavors and taste truly heavenly. Inghi Mathi is very easy and simple to prepare at home. Do try this recipe and enjoy the taste of it. Click on the link for detailed recipe:

https://www.vahrehvah.com/Inghi+Mathi:472

In addition to the exceptional taste that you would enjoy, you would also benefited with a full array of nutrients including carbohydrates, sugar, soluble and insoluble fiber, sodium, vitamins, minerals, fatty acids, amino acids and more.

Sardines are small oily fish of various types, related to herrings. Sardine fish oil is good for a variety of reasons. Many lubricant and soap companies use sardine oil in their products. Various health benefits may be gained by eating sardines regularly due to this oil being rich in many healthy nutrients. Sardines can also be a flavorful snack for some people.