Every thing about CARROT RAITA | Vahrehvah :
[caption id="attachment_5487" align="alignleft" width="150" caption="Carrot Raita"]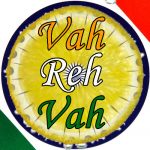 [/caption]

Carrot raita is an excellent yoghurt based condiment made with carrots, plain yoghurt, freshly ground pepper, roasted cumin seeds and spiced with some green chillies. Carrot raita is a very simple which does not require any cooking process and is healthy as it is fresh and refreshing dish.

Carrot raita is amazing to taste combined with some sweetness, sour and spicy flavors. It is a delectable side dish that goes well with flavored rice, biryani, roti or chapatti. There are numerous varieties of raitas that one can make using different combination of fruits, vegetables and spices. The natural sweetness of carrots superbly compliments well with any tangy rice or dish and adds the much needed fiber and vitamins to complete the meal.

The sweetness of carrot very nicely balances the sourness from the yoghurt and freshly ground roasted cumin seeds to a wonderful smoky and nutty flavor and spiciness from the freshly ground black pepper. Carrot raita is exceptionally nutritious calcium rich, tasty and cooling, a must that be tried during summers or eaten with biryani to balance the spices.

Raita in general is a salty cooling side dish made of yoghurt combined with vegetables and spices. It can be made in many ways and sometimes also served chilled. Few of the popularly prepared raitas include cucumber raita, onion raita, boondi raita, onion tomato raita etc. Raita is subtle in flavors and mildly spiced. It is mainly served as a condiment or side dish with fiery or hot and spicy dishes. Raita is very cooling, smooth, refreshing and appetizing.

Carrot is a wonderful and versatile vegetable that is very tasty and can be eaten as it is. Raw carrots that are diced into fascinating and attractive shapes are added to green salads. They are widely used for preparing a variety of dishes which includes from desserts, sweet to the salads and soups. Carrot Halwa or commonly known as Gajar ka Halwa (in Hindi) is one of the highest selling desserts in India especially in North India.

Carrot is widely used for preparing variety of dishes ranging from desserts, sweets to the salads and soups. Carrot Halwa or Gajar ka Halwa (in Hindi) is one of the highest selling desserts in India. This vegetable is also used in preparing the other recipes such as: Carrot rice, Carrot cauliflower pickle, stir-fried French beans & carrot, carrot cake and cake kheer etc.

For preparing this healthy and nutritious sweet and salty carrot salad, firstly wash and parboil the grated carrots and keep aside. Take some yoghurt in a mixing bowl and whisk the curd thoroughly. Finely chop the green chillies and keep aside.

In the mixing bowl of whisked yoghurt, add the parboiled grated carrots, finely chopped green chillies, black salt to taste, fresh coarsely roasted ground cumin seeds, freshly ground black pepper and mix all the ingredients well. The carrot raita is ready. Serve chilled.

Cumin seeds are wonder and highly aromatic spice with a slightly bitter flavor. Like most other spice seeds the flavor and aroma emerges best when they are being dry roasted or roasted in little oil and ground. Cumin seeds have high digestive properties and are very helpful in reducing gas from the stomach and intestines. This helps easy digestion of carrots by eating carrot raita.

Overall Carrot raita is a very healthy and nutritious dish, which provides strength and energy; it also improves the digestion process. It contains vitamin A and C. It is tasty and improves the appetite. It could also be a regular side dish item for your everyday meal. Carrot is exceptionally good for those children who are getting new teeth. Give carrot juice everyday, this strengthens the teeth and bones.

Do prepare this dish and make this raita and enjoy a healthy life. Click on the link for detailed recipe at:

https://www.vahrehvah.com/Carrot+Raita:598

As an important source of carotene, carrot is widely recommended by physicians for innumerable medicinal purposes. These small eatables are a goldmine of nutrients and contain Vitamin A, B and C as well as calcium pectate. Its pectin fibre is beneficial in lowering the cholesterol level of the body.

Carrot contains all the necessary elements required for the nutrition of the body. It is very beneficial to improve the memory and intelligence. Its regular consumption for few days helps in reducing the weight; however it should be consumed in a proper manner.