Every thing about RAVA LADOO, rava ladoo, rava ladoo recipe,rava ladoo recipe south indian, coconut rava ladoo :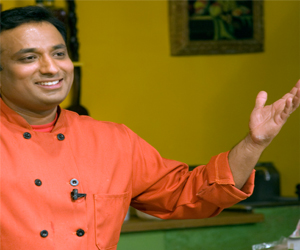 Rava ladoo
or
rava laddu
is a popular Indian sweet which is prepared from
semolina
(rava), ghee, little milk, sugar, dry fruits and cardamom.
Ladoo
as such is a common sweet in South Asian countries like India, Pakistan, Nepal and Bangladesh.
Ladoos
are normally prepared during festivals or for any special occasions at home or also offered to the
God
as Prasad.
Rava ladoo is a very common and simple sweet that is prepared during
Krishna
Jayanthi
,
Ganesh
chaturti
and
Diwali
festivals.
Rava
ladoo
are frequently made in
south
India
and is absolutely delicious. One of the most common sweet that would remind each of us of our childhood days as this used used to be prepared in almost every household during festive season.
Rava
ladoo
can be prepared in different variations like few use the saffron color or else made of its natural color. A perfect
rava
ladoo
is when eaten, it should just melt in your mouth letting out the flavor and taste to explore into your mouth. Rava Ladoo is a wonderful delectable Indian dessert made with semolina.
Ladoos
and Burfis are the popular sweets prepared during the Diwali festival where an array of ladoos can be seen at most of the houses or sweet stalls like the rava ladoo,
boondi
ladoo
,
til
ladoo
,
motichoor ladoo
,
coconut ladoo
etc.Most of these
ladoos
are prepared graciously with nice aromatic home made ghee (
clarified
butter
) which makes the
ladoos
scrumptious.When eaten they give a nice sweetness and nutty flavor with the aroma of the roasted
semolina
(rava) and cardamom flaring into your tastebuds.
Preparing the Rava ladoo is very simple and easy but every ingredient should be cooked on a very slow flame with lots of patience to get the perfect rava ladoo. Heat little ghee in a kadai or pan, once the ghee is a little hot, simmer the flame and roast chironji, cashew nuts and raisins till they slightly change their color then add fresh grated coconut and fry them together.
Add the
semolina
(rava) and stir continuously till the rava releases a nice aroma all over the house. Add sugar and cardamom powder, mix and switch off the flame and add milk and mix stirring continuously and remove it onto a plate. When slightly warm gather some mixture and form to a ball (
ladoo
shape). In this variation you need to stir the mixture continuously and get it to the
right consistency
.
Another simple variation of preparing is that you can fry the ingredients separately one after the other and later mix them together and form the
ladoos
. Note that while roasting the
semolina
make sure the flame in simmered completely or else there are chances for the rava to get burnt.Add just the required amount of milk to combine all the ingredients well to form the
balls
(ladoos). The sweetness can be either be more or less as per your taste and choice. If you are adding milk then its best to consume within 5 days of making them or else they would get spoilt.
If you are planning to keep them for longer period than you can add little water, but water would make the rava ladoos a little hard. I am sure by now your mouth must be really tempting to watch the making of the rava ladoos. Do click and add the step by step instructions at:
This sweet is nutritious with the nuts in it, ghee and can be little high in calorie which can be excused for the taste buds to enjoy.
RAVA LADDU SUJI SEMOLINA
Author : Admin
Preparation Time: 7 min
Published On : Apr 26, 2009
Recipe Type : Desserts/Sweets
Standing Time : 5-8 mins
Ingredient : Sooji/Semolina
Ingredient Name
Unit
Quantity
Cardamom

---

pinch

---

1

---

Cashew nuts

---

number

---

10

---

Coconut scrapped

---

cup

---

1

---

Ghee

---

tbsp

---

2

---

milk optional

---

cup

---

1/2

---

rasins

---

number

---

10

---

Semolina (Suji/Rava)

---

cup

---

1

---

sugar

---

cup

---

1/4

---
1. Take a pan add Ghee then add all dry fruits let they change the colour little bit. 2. Now add grated coconut fresh then add semolina and saute them in very low flame till it changes into brown colour. 3. Add Sugar and keep mixing in very low flame for 3 min then switch of the flame and add milk to it keep mixing. 4. Lastly add Cardamom powder mix well and transfer it to a plate. 5. Take that laddu mixture into your hand and make small dumplings and let it dry for 2hrs.your laddus are ready.