Every thing about LAGANSALA STEW | Vahrehvah :
[caption id="attachment_5354" align="alignleft" width="150" caption="Lagansala Stew"]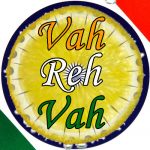 [/caption]

Lagansala stew is a very popular Parsi vegetarian dish made with mix of various vegetables. It's very simple to cook and involves frying the vegetables and cooking them with normal spices to make it delicious.

Parsi cuisine is an eclectic northwest Indian recipe tradition native to the Parsis of India and Pakistan. Recipes from the Parsi cuisine are an excellent mix of non-vegetarian and vegetarian food with predominance of the former. The dishes comprises mainly of chicken, fish, lamb and beef. Meat is one of the important part of Parsi cuisine is cooked with a variety of vegetables. Like all other different Indian dishes, Parsi dishes are also rich, spicy and delicious.

Parsi food in India is greatly influenced by the Gujarati and Maharashtrian cuisine. Most of the Dals from the Parsi cuisine are a direct take off from Gujarati cooking while spices used are also found in Maharashtrian kitchens. Dhansak, Rave and Parsi Dal are most of the traditional dishes served during the Parsi festivals and functions. Most of the recipes from the Parsi cuisine are easy to cook at home.

Lagansala stew is a fantastic blend of the assorted vegetables and spices. The stew is an excellent combination of solid food ingredients that have been cooked in liquid and served in a nice yummy gravy form. Generally ingredients that a stew can include any combination of vegetables are carrots, potatoes, beans, pepper and tomatoes etc. Meat especially tougher meats suitable for slow cooking such as beef, poultry, sausages and seafood are also used. Apart from water being used as the stew cooking liquid you can also add stock, wine or beer that are common. Stews are typically cooked relatively at a low temperature that are simmered and not boiled allowing flavors to mingle well.

Stews are similar to soups. Generally stews have less liquid than soup and are much thicker and require longer cooking over low heat. While soups are almost always served in a bowl, stews are thick enough to be served on a plate with the gravy as a sauce over the solid ingredient.

For preparing this special Parsi dish, Lagansala stew, firstly boil green peas and celery. Fry all cubed vegetables separately and remove form oil and keep aside.

Fry the chopped onions until tender and transparent. Add green chilli, cumin seeds and coriander powder, turmeric powder and ginger and garlic paste and fry for about two minutes till the raw flavors are gone. Mix in the fried and boiled vegetables, chopped tomatoes and salt to taste. Mix all the ingredients well and cook stirring occasionally. Add some water and cover with lid and cook until the dish gets reasonably dry. Add vinegar and Worcestershire sauce and stir all the ingredients well. Serve hot garnished with freshly chopped coriander leaves.

This delectable Parsi stew (Lagansala stew) is spicy, sweet and sour. This is popularly included in most of the Parsi wedding lunches and dinners.  Do try this amazing and yummy dish from the Parsi cusine and enjoy the taste. Click on the link for the detailed recipe at:

https://www.vahrehvah.com/Lagansala+Stew:2396

There are a large variety of stews that can be easily prepared at home. Some of the few names that includes are Bouillabaisse, a fish stew from Provence, Barbacoa, a meat stew from Mexico, Chicken stew, whole chicken and seasonings, Gumbo, a Louisiana creole dish, Haleem, a Pakistani lentil and beef stew, Irish stew, made with lamb or mutton, potato, onion and parsley and the popular stew from the state of Kerala known as Ishtu, a curry made from chicken or mutton, potato, and coconut milk.