Every thing about MEXICAN RICE | Vahrehvah :
[caption id="attachment_5527" align="alignleft" width="150" caption="Mexican Rice"]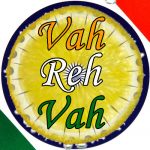 [/caption]

Mexican Rice is a popular dish in the Southwest American region where it often features generous chunks of grilled and stewed vegetables in a Tex-Mex style. It is also commonly known as Spanish rice in United States. It is a side dish made from white rice, tomatoes, garlic, onion, parsley, cilantro and other ingredients.

Although known as "Spanish rice" this side dish is unknown in Spain. The term "Spanish rice" is not used by Mexicans or Mexican food enthusiasts, and its use probably stems from the fact that the Spanish language is spoken in Mexico, and the dish is usually simply referred to as arroz ("rice") in Mexico. It is a traditional Mexican rice recipe that is known as Arroz a la Mexicana which is one of the most popular and easy Mexican recipes used in the cuisine as a side dish. Mexican rice is colorful as it is sautéed in a skillet until golden brown and then simmers it in chicken broth or stock. Vegetables such as peas, carrots or corn may be added as per your choice and taste.

Rice is staple food in Mexican food recipes and traditionally combines the flavors of garlic, cumin, tomato, chicken broth to make it more for a yummy Mexican fast food dish which can be served with Mexican casserole or tacos or fajitas. This goes as an excellent and delectable lunch snack. Authentic Mexican rice goes well with nearly any Mexican entrée or serves it at a buffet either hot or chilled. You can also add more chili to the recipe if you like it to be spicier.

Mexican rice is seemingly simple, quick and easy to prepare. It tastes fantastic with the subtle tomato and garlic flavor with the warm spices of cumin and the fresh bite of cilantro and lime. It tastes amazing and exotic. You can also pair this dish with cornbread and these fajitas or these fantastic chicken tacos; it makes a completely perfect meal. It is a popular dish in the American Southwest, where it often features generous chunks of grilled and stewed vegetables in a Tex-Mex style. The version of the dish cooked throughout South America tends to be a more homogeneous character, often with just enough tomato and chile to give the distinctive red-orange color and a smoky, garlic and onion-laden flavor. It is usually served as a side dish alongside other Mexican cuisine.

For preparing this delicious vegetarian Mexican rice, firstly cook the rice and remove it when it is slightly uncooked. Wash and cut all the vegetables (chop into small squares) and keep aside. Boil potatoes separately in the microwave for 8 minutes. Peel off the skin and mash potatoes and keep aside.

Heat in oil in a skillet or pan and add all the chopped vegetables and stir fry in oil. Cover with lid for about 7 to 8 minutes. Add salt to taste, chilli powder, dhania powder to the vegetables and add the cooked rice. Mix well carefully without breaking the rice.

Shift all the rice and other ingredients in a baking dish. Now take the mashed potatoes and add salt, chilli powder, pav bhaji masala and 2 tbsp of ketchup and mix all the ingredients well. Top these spiced coated potatoes as a layer on top of the rice. Add grated cheese and bake till golden brown in color. The Mexican rice is ready to be served hot. Do try this wonderful Mexican rice base recipe. Click on the link for the detailed recipe at:



https://www.vahrehvah.com/mexican+rice:4100
Fluffy rice is best with authentic Mexican rice recipes. The garlic, onion, tomato and spices goes exceptionally well with the rice and this is an incredibly easy dish to cook because you just brown some of the ingredients, then add the rest and leave it to cook.
The signature of Mexican rice is the cilantro and the vegetables.  It is no harder to make than other types of rice; it just takes a bit more preparation than some, but it's worth it because this rice tastes great, it's a bit healthier than other types of rice, and it makes for good presentation when you use it to finish a dish off. Mexican rice dishes are flavorful and simply look gorgeous with a variety of colors to appease more than just your taste buds and these are just simple ingredients that please the whole family!