Every thing about CARROT PAYASAM | Vahrehvah :
[caption id="attachment_5591" align="alignleft" width="150" caption="Carrot Payasam"]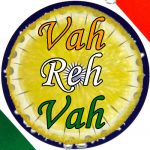 [/caption]

Carrot payasam or kheer is milk based Indian pudding which is easy to prepare and full of nutrition. Carrot payasam makes a delicious and healthy dessert as it made with milk and carrots which is rich in vitamin A and C and milk, cashew, pista and badam provide calcium, vitamin E and other nutrients.

Carrot payasam is delectable, creamy, thick and popular dessert prepared during Dasara (Navaratri days). It is simple and very comfort dish to prepare in very less time. This dessert is very popular in the south India. Carrots are very versatile veggie and can be used in preparing savory and sweet dishes. They are the quintessential vegetable used in making exotic desserts like the carrot halwa, carrot cake, carrot payasam etc and are delightful for their vibrant color and natural sweetness. The two most sought after veggie based Indian desserts are the Dudhi (lauki) halwa and carrot halwa.

Payasam or Kheer is a traditional south Asian sweet dish made by either boiling rice or broken wheat with milk and sugar and flavored with cardamom, raisins, saffron, pistachios or almonds. It is typically served during a meal or can also be consumed as it is as a dessert. This carrot payasam is a bit different from the basic carrot payasam recipe as we would be adding carrots, dry khoya, condensed milk which would made it rich and creamy. Dry khoya or mawa is made from dried milk and is popularly added in making of delicious sweets like gulab jamun, kalakand, kheer, rabdi etc. Dry khoya enhances the taste of the sweet as makes it thick and creamy.

Payasam is an essential dish prepared during most of the Hindu feasts and celebrations or any auspicious day. While the dish is most often made with rice, it can also be made with other ingredients like the vermicelli (vermicelli payasam). History states that rice was known to the Romans, and possibly introduced to Europe as a food crop as early as the 8th or 10th century AD, and so the recipe for the popular English rice pudding is believed by some to be descended from kheer. Similar rice recipes (originally called potages) go back to some of the earliest written recipes in English history.

Kheer/khiri/payas originated 2,000 years ago in Lord Jagannath Temple, Puri, Orissa. It is prepared in festivals, temples, and all special occasions. The term Kheer (used in north India) is derived from Sanskrit words Ksheeram (which means milk). Other terms like Payasa or Payasam (used in South India) or payesh (used in Bengal region) are derived from the Sanskrit word Payas which also means "milk". It is prepared using milk, rice, ghee, sugar/jaggery, Khoya.

To prepare this simple and delicious carrot payasam, firstly take a pan and add one tablespoon of ghee. Add the sliced carrot and fry the carrots till they turn slightly brown in color. Be careful not to fry it much. Take another pan, add ghee and fry the cashew nuts, pista and badam. Fry these dry fruits till they get brown in color. Take off from fire and when cooled powder these roasted dry fruits in the mixie.

Boil Saggubhiyyam (Sago) in a pan and take off (optional). Now add 2 cups of milk in a pan and 1 cup of sugar and add the fried carrots, dry khoya, milkmaid and boiled saggubhiyyam. Allow boiling for a while. Add the dry fruits powder and mix well. Make sure that the water should not dry out since this is payasam and should be thin consistency. Finally add freshly ground elaichi (cardamom) powder to taste and mix well. Take off the pan from fire and garnish with carrot and cashew nuts. Chilli this payasam for a while and serve chilled and creamy carrot payasam. Khoya and condensed milk gives the carrot payasam creamier taste and texture.

This is very simple and healthy carrot payasam. Very appetizing and healthy to eat, hence make sure next time you make payasam you will try this recipe out. Click on the below link for detailed recipe:

https://www.vahrehvah.com/carrot+payasam:6894

The carrot payasam is very rich and yummy to taste and best enjoyed when served chilled. It can also be served warm as dessert or as a side-dish to some hot, puffy puris (fried flatbreads). Warm carrot halwa and ice cream are a classic combination, often served at most of the Indian wedding receptions

Carrot is a wonder veggie that can be eaten raw or included in a variety of dishes. Most nutritionist suggest that eating one raw carrot daily keeps our teeth and eyes in good condition as they are rich in vitamin A and many other essential minerals and vitamins.