Every thing about CHAPALA PULUSU | Vahrehvah :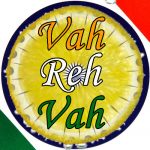 Chapala Pulusu is one of the classic spicy and delicious variant of fish recipes from the Andhra cuisine. Chapala pulusu is fish cooked in an exceptional tangy tamarind sauce with freshly ground spices. It is one of the popular dishes from the south India and goes best with steam rice. Chapala pulusu is also commonly called as chepa pulusu or chepala pulusu.
This dish particularly tastes excellent when eaten on the next day as the fish pieces get nicely soaked in the tamarind and spice juices. It is one of the best dishes for the fish eating lovers. There are various ways of making an excellent and yummy chapala pulusu.
Generally in the state of Andhra, tamarind and raw mango are used in making the chapala pulusu which actually renders that tangy and sourness to the dish. Chapala pulusu is generally spicy and hot. Down south, usually in Kerala they use coconut milk (fish with coconut) in making the chapala pulusu along with other spices.
This dish is healthy and highly nutritious as it is a low calorie recipe and does not have any deep frying. Normally the fish gravy tastes great the next day because by that time, the fish pieces absorb the tamarind and spicy juices within. The beauty of this dish is the unique blend of tamarind and fresh spices that makes the curry very adorable to many of the Andhraites.
It is a well known restaurant dish. This dish is widely prepared in the coastal region of Andhra. There are varieties of fishes that can be cooked for making this recipe which includes the korameenu or black sole or boccha which is extremely tasty and delicious. Chapala pulusu dish is very similar to the Tamilian Meen Kuzhambu which is also very spicy made with plain red chili powder and other spices that give a appealing red color to the curry.
This dish is a delightful banquet for all the ardent seafood lovers. The Chapala pulusu is an authentic seafood delicacy popular and spread over the World from Nellore district in Andhra Pradesh. During mango season, they add the raw mangoes in this dish to give an extra zing to the sweet and sour sauce. Chapa vepudu or the fish fry is also very popularly cooked dish all over Andhra Pradesh.
To prepare this delicious and mouth watering Chapala pulusu, firstly clean the fish pieces in salt water (which removes the raw fish smell). Mix fish pieces along with salt to taste, chili powder, turmeric powder, methi powder (fenugreek) and tamarind water and keep aside for about 15-20 minutes.
Heat oil in a wide mouth pan and add green chillies, chopped onions, ginger garlic paste, methi leaves, freshly chopped spring onions leaves and fry all together for a little while till the raw flavors are gone. Then add finely chopped tomato pieces and cook until they become mushy and soft. Finally add the fish pieces along with the gravy. Avoid stirring continuously because the fish pieces may break.
Cook till the gravy thickens and then serve with hot steam rice. Chapala pulusu is a finger licking dish and a well known traditional delicacy of Andhra Pradesh. Hence anytime you visit Hyderabad, do try tasting this dish and if not you must try making this exotic and unique dish. It is a very simple and fast to cook dish.
To try, click on the below link for detailed recipe:
Note:
Do not stir too much of fish pieces otherwise pieces may brake. Serve it after couple of hours for best taste. Serve with hot rice. Taste will be awesome
Tip to remember:
Do not stir too much lest the fish pieces break and be gentle while stirring the fish pieces. Serve it after a couple of hours of cooking so that the fish pieces absorb the tangy flavor of the tamarind sauce and spices. Generally we dry roast the coriander seeds, cumin seeds and dry red chillis and make a powder for this dish. You can also use the readymade powder.
But it would be best to dry roast fresh spices and make a powder. Fish is an important part of our diet. It is very healthy food with low fat and calories, carbohydrates, vitamins and fatty acids. Even doctors recommend eating fish at least twice a week. This is a good food for even heart patients.
Fish is an important food in many cuisines of Indian. Fish is a highly nutritious food. Being an excellent protein food with fewer calories, it is better than other meat sources. It is rich in omega 3 fatty acids proven to be good for the heart. Fish are an excellent source of high quality protein. The biological value of fish protein is 80.
They are low in fat particularly cholesterol & saturated. They are rich in calcium, particularly small fishes eaten with bones. Canned fishes are very rich in calcium since during processing they become soft to be eaten. Additionally marine fishes are good sources of iodine. Being low in sodium they are sufficiently rich in potassium. Fish liver oils are excellent sources of fat soluble vitamins. Rohu (Indian fish) contains Vitamin C. They are also good sources of vitamin D and niacin.