Every thing about PALAK METHI NA MUTHIA | Vahrehvah :
[caption id="attachment_5230" align="alignleft" width="150" caption="Palak Methi Na Muthia"]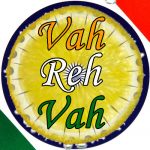 [/caption]

Palak Methi na Muthia is a very popular Gujarati recipe made of steamed dumpling of spinach, fenugreek leaves and spices. It is a very common Gujarati dish and is served as snack or appetizer.

Palak Methi na Muthia literally means Spinach Fenugreek leaves dumplings. There are many versions of many this dish by using cabbage, bottle gourd, lilva, moong and fresh pegion peas etc. This dish is a very popular and delicious tea time snack. The flavor of spinach and methi together is simple explicit and fresh cilantro (coriander leaves) adds that extra taste to it.

Gujarati cuisine is predominant in western India and is primarily vegetarian recipes. A typical Gujarati thali consists of roti (a Indian flat bread made from wheat flour), daal or kadhi, rice and sabzi or shaak (a dish made up of different combinations of vegetables and spices which may be stir fried, spicy or sweet. Most of the Gujarati dishes are distinctively sweet, salty and spicy at the same time. Staples generally include the homemade pickles, khichdi (rice and lentil or rice and moong dal) and chhaas (buttermilk). Gujarati cuisine is also distinctive in its wide variety of Farsan (side dishes) that complement the main meal and are served alongside it. Some Farsan are eaten as snacks or light meals on their own.

It is the exceptional qualities of Spinach and Fenugreek leaves which makes the Palak Methi Na Muthia very delectable and exotic. This snack is refreshing, soothing and a real time delight and can also be eaten up to a month after preparation. An ideal snack for all the kids and aged to munch on and fill their hunger pranks. This dish is amazingly packed with the goodness of fiber, protein and vitamins. Palak Methi Na Muthia gives a complete nutritional punch in the most delicious form. You could also be more creative and innovative in the potions and quantities of the greens or else substitute with other greens keeping the nutrition and taste in mind. Making this dish is simple and doesn't take much time but in one go could fill you snack box for day's stock.

Palak Methi na Muthia can be relished with green or red chutney and also goes well with tomato or chili sauce. You can also eat it as accompaniment with any entrée or bread. Just need to roll in into a wrap or serve it broken up over hot rice and kadhi. A fantastic dish that can be carried easily for any picnic or tours! It brings to the table all the flavors of the greens and the iron content of both spinach as well as methi.

For preparing the Palak Methi Na Muthia, in a mixing bowl, combine the fenugreek and spinach leaves. Sprinkle little salt and mix it well. Squeeze out the liquid. Combine all the ingredients in a bowl and knead into soft dough using water until there are no lumps. Apply a little oil on your hands and divide the mixture into bite size portions and place in a steamer. Top with a little grated paneer and one piece of tomato. Steam for 15 to 20 minutes and once done served hot with green chutney.



Do try this recipe mainly for its nutritional values, no fat - no cholesterol dish, healthy and nutritious for all. Click on the link for detailed recipe:

https://www.vahrehvah.com/PALAK+METHI+NA+MUTHIA:2251

Like many other leafy vegetable, methi leaves (feneugreek) are low in calories and high in fibre and micronutrients. In particular, dark greens like methi and drumstick leaves are rich in vitamin C, folate, vitamin K and beta carotene. Fenugreek leaves are also a good source of lutein and zeaxantin, carotenoids that help preserve eye health in aging. Channa dal (Bengal gram) is very high in protein and very low in glycemic index.

Fenugreek leaves (Methi) is an amazing magic herb that can cure number of ailments. Indian Ayurvedic and traditional Chinese medicine recommend fenugreek to treat arthritis, asthma, bronchitis, improve digestion, maintain a healthy metabolism, etc. Recent studies have shown that Fenugreek helps lower blood glucose and cholesterol levels, and may be an effective treatment for both type 1 and 2 diabetes.