Every thing about CABBAGE THORAN | Vahrehvah :
[caption id="attachment_5237" align="alignleft" width="150" caption="Cabbage Thoran"]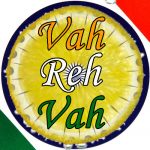 [/caption]

Cabbage Thoran is a delicious stir fried dish made of using cabbage, coconut and spiced with chilies. There are many different ways of preparing a thoran. Some use onions while others use shallots. This is a signature Kerala dish and is served as a side dish in the sadya feast.

A thoran is a delicious dry side dish with coconut which is highly privileged to be a part of traditional Kerala Sadya. Thoran can be made using any different vegetable but usually it the Cabbage Thoran that is popularly cooked for Sadya. A combination of vegetables can also be used to prepare thoran. Cabbage Thoran is a classic dish delicately spiced with the traditional Kerala flavors of coconut, garlic, chili and cumin seeds. Using the freshly crushed cumin seeds is a must which enhances the taste of the dish.

This dish is generally a dry slaw like vegetable dish with coconut. It is quick and fast to cook with minimal spices and nice flavors. Cabbage thoran is served with everyday meals as well as major feasts. The only time consuming part in making this dish is fine chopping of cabbage. Cabbage is a wonderful vegetable rich in nutrients and antioxidants.

Thoran or Upperi is a Kerala cuisine dish which is popular and common dish usually prepared to be eaten along with steamed rice. It is usually served as part of the Sadya along with other dishes. Traditionally a dry dish made of finely chopped vegetables such as yardlong bean, unripe jackfruit, bittergourd etc. The chopped vegetable is mixed together with grated coconut, mustard seeds, fresh curry leaves and turmeric powder and briefly stir fried on the pan on hot fire. Thoran can also be made with carrots, green beans, cabbage, green tomatoes or spinach. Usually Thoran are low fat, less cholesterol, subtle spiced and low in calorie too, hence making it a healthy and nutritious food. Cabbage Thoran is an excellent dish for diet conscious people.

To prepare the Cabbage Thoran, firstly wash and cut the cabbage into fine small pieces. Set aside. Chop onions, green chili and garlic and keep aside. Heat oil in a pan and when it gets hot add mustard seeds and when it crackles add curry leaves and sauté a little. Add the chopped onion and sauté till translucent. Add chopped cabbage, green chili, garlic, grated coconut, turmeric powder, salt to taste and little water and close with lid. Allow cooking stirring occasionally. When cooked, remove the lid and fry till the water gets dry. Remove from fire and put in a serving bowl and serve hot.

There are three major varieties of cabbage – green, red and savoy. The red variety cabbage has more nutrients because of its red to purple pigmentation. Both red and green cabbages have smooth textured leaves whereas the Savory is more ruffled and yellowish green in color. This cabbage thoran recipe is made of purple cabbage and truly tastes excellent. Do try this simple yet delicious recipe. Click on the link for the detailed recipe:

https://www.vahrehvah.com/cabbage+thoran+special:2694

This bundle of vegetable is nutrient-packed and low in calorie having high content levels of calcium, iron, iodine, potassium, sulfur, and phosphorus.  It is also loaded with vitamins A, B1, B2, B6, C, E, K and folic acid. This modest vegetable is a rich source of a number of phytonutrients which help boost our defense mechanisms, blocks the reaction of cancer-causing substances, detoxifies and eliminates harmful toxins and hormones, and stimulates production of antibodies to fight cancer.