Every thing about PINEAPPLE SWEET RICE | Vahrehvah :
[caption id="attachment_5665" align="alignleft" width="150" caption="Pineapple Sweet Rice"]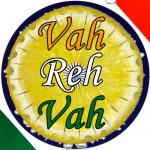 [/caption]

Pineapple sweet rice is an amazing dessert with a combination of aromatic rice and sweet succulent pineapple pieces cooked with sugar, pineapple essence, cardamom powder and almond powder to make it a smooth, chewy and nutty dessert.

This dish is a sweet rice based dish that can be served as a side dish either hot or cold. It is also a great dessert that taste excellent served with cream.  Pineapple is an excellent fruit rich in many nutrients taste sweet and sour giving a unique flavor and taste to the basmati rice (aromatic rice).

This recipe is simple and easy to prepare. It makes a delectable dessert that is popular in South east Asia where the rice is cooked separately and then pieces of pineapple are added along with sugar, ghee, milk (use can also use coconut milk) flavored with cardamom powder and almond powder. Almond powder enhances the taste of the pineapple sweet rice and makes it rich.

Basmati rice is the main ingredient in preparing the pineapple sweet rice. This rice is a variety of long grain rice grown in India and Pakistan notably for its fragrance, delicate and nuance flavors. Basmati means the fragrant one in Sanskrit but it can also mean the soft rice. India is one of the largest cultivators and exporters of this rice followed by Pakistan. The grains of basmati rice are longer than most other types of rice. Cooked grains of basmati rice are characteristically free flowing rather than sticky as with most long grain rice are. Cooked basmati rice can be uniquely identified by its fragrance. Basmati rice is used for preparing the very popular Hyderabadi Biryani (chicken/ mutton or vegetable), pulaos, jeera rice etc. It is also used for making the very delectable and luscious rice pudding (pal payasam).

Pineapple sweet rice is absolutely scrumptious and that every bite-full of the dessert mixed with combination of pineapple pieces and almond powder has a raving taste and giving nice smooth texture to the dish. Fruits are especially very refreshing when eaten during summers which are a good time to increase them in our diets. Pineapple is a versatile fruits and can be used in making sweet and savory dishes. It is also to cake to give a nice sweet and juicy flavor. Pineapple upside down is a very popular pastry among the kids. They can be used in making of salads, stews, cakes, cocktails, soufflé etc.

To prepare this scrumptious and delicious pineapple sweet rice, wash and peel the skin of the pineapple and cut them into very small pieces. Add sugar and cook over low flame with little water. When the pieces become soft remove from fire and keep aside.

Wash rice in cold water. Heat a tsp of ghee in a pan and fry rice for 2 minutes. Cook the rice in 2 ½ cups of boiling water. Reduce flame and cook till water evaporates. Add sugar syrup, pineapple pieces, almond powder, saffron to the rice and mix well. Add the remaining ghee to the rice. Add cardamom powder, a few drops of essence and stir well. When moisture is absorbed completely remove from fire. Decorate with fried cashew nuts, raisins and grated dry coconut powder. Serve hot or cold according to your wish.

Do try this luscious and yummy pineapple sweet rice. Click on the below link for detailed recipe:

https://www.vahrehvah.com/Pinapple+Sweet+Rice:211

Fruits contain significant amounts of vitamin C and often vitamin A as well are high in fiber. Pineapple is a very good source of vitamin C, and a superb source of manganese. Manganese is a trace mineral that is a cofactor in many enzymes that are important for energy production in the cells and for defense against free radicals. The fruit is low in calories (provides only 50 cal per 100 g), contains no saturated fats or cholesterol; but rich source of soluble and insoluble dietary fiber like pectin.