Every thing about BLACK EYED PEA | Vahrehvah :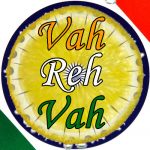 Black eyed pea also called as cowpeas, lobia or lobiya or chawli in Hindi, bobbarlu in Telugu. It is small soft textured oval creamy white bean with a black eye. This bean is available as fresh or dried bean and can be used for preparing soups and many side dishes.
It is an excellent source of fiber, folate and a good source of iron and has various health benefits as well as important vitamins and minerals. The botanical name of the black eye pea or beans is Phaseolus Aureus. Black eye beans are unique because they taste wonderful without any spices.
They may be cooked as dal or just boiled to a thick consistency and mixed with diced tomatoes, onions and salt for a snack. It is actually a subspecies of the cowpea and grown around the world for its medium sized edible bean. Introduced in the early 18th century from the old world to the southern United States, it has become a staple of southern cooking and an important catch crop, soil enhancer. Cowpea is also sometimes called as the China bean and is grown commercially in India and China and as a high protein subsistence crop in Africa.
Black eyed peas are extremely drought tolerant and excessive watering should be avoided. People believe that eating black eyed peas on the New Year's Day is thought to bring prosperity in west countries as recorded in the Babylonian Talmud.
In the United States, the first Sephardi Jews arrived in Georgia in the 1730s, and have lived there continuously. The Jewish practice was apparently adopted by non-Jews around the time of the American Civil War. In the Southern United States, the peas are typically cooked with a pork product for flavoring (such as bacon, ham bones, fatback, or hog jowl), diced onion, and served with a hot chili sauce or pepper-flavored vinegar. The traditional meal also included collard, turnip, or mustard greens, and ham.
The peas, since they swell when cooked, symbolize prosperity; the greens symbolize money; the pork, because pigs root forward when foraging, represents positive motion. Cornbread also often accompanies this meal. Texas caviar and Hoppin John are traditional dishes of Southern United States made from black eyed peas marinated in Italian salad dressing and chopped garlic and served cold. Hoppin John is served with rice and pork.
In Portugal, black eyed peas are served with boiled cod and potatoes in salads. In North India, lobia is cooked as a dal and in southern India they are specially made during the Navaratri festivals as Prasad or offering to the god which is known as Sundal. Sundals are made using various dried lentils. Some of them need to be soaked for 8 hours, while the smaller varieties need to be soaked for 1 hour.
The lentils or peas are boiled with salt and tempered with little mustard, dry red chillies, curry leaves and freshly grated coconut. It's very simple and easy to cook and tastes delicious. Another place where you regularly find this sort of dish is the beaches in South India.
You can find vendors selling these sundals made of various legumes and beans. The smell, aroma of the hot and spicy sundal is very refreshing and yum. They are normally sprinkled with little lemon juice on the top which makes it taste heavenly.
They have a smooth texture, pea like flavor and are good when mixed with other vegetables. In West Africa and the Caribbean, a traditional dish called akkra is made of mashed black-eyed peas to which are added salt, onions and/or peppers. The mixture is then fried.
Cowpeas are a major food staple in many parts of Africa where every part of the plant is eaten. Green seeds are roasted and used like peanuts and dried seeds are boiled and used in soups or stews, or ground and made into cakes. Scorched seeds are sometimes used as a coffee substitute.
Immature pods are steamed or boiled and eaten whole. The green leaves are boiled and eaten like spinach. Cowpeas are drought tolerant and will grow on poor soils, so they are good for use as green manure to help enrich the soil with nitrogen. They are often planted together with sorghum, millet or maize, or used in crop rotation with cereals. The Cowpeas contain around 25% protein and are low in fat.
As with most legumes, they are poor in some of the sulphur-containing amino acids needed for a complete protein; however, the amino acids in cowpeas are complemented by those found in cereal grains. They are also an excellent source of fibre, calcium, folic acid and vitamin A.
Like most beans, black-eyed beans are rich in the best sort of fiber - soluble fiber - which helps to eliminate cholesterol from the body. Adding beans in your diet in the best way to avoid flatulence and indigestion. Lobia or black eyed cow peas are legumes that are responsible for a range of health benefits. They play an important role in reduction of cholesterol thereby protecting the heart.
Cowpea is rich in potassium with good amount of calcium, magnesium and phosphorus. It also has small amount of iron, sodium, zinc, copper, manganese and selenium. Cowpea is rich in vitamin A and C and has good amount of thiamine, riboflavin, niacin, vitamin B6 and pantothenic acid. It also has small amount of folate. Consuming 100 gm of cow pea gives around 343 calories.
As they have plenty of health benefits they tone the spleen, stomach and pancreas; it helps induce urination and relieves damp conditions like leucorrhea. The soluble fiber found in these beans has a low glycemic index and provide low risk for diabetes.
The high fiber content also plays an important role in improving diabetes. Phytosterols present in the beans help reduce blood cholesterol levels. They are low in fat and sodium and contain no cholesterol. The nutritional values of about one half cup of black eyed peas (approx 83.5 grams) of raw black eyed peas are: Water: 9.23 g Calories: 286 g Protein: 19.91 g Carbohydrates: 49.80 Fiber: 8.9 g Total Fat: 1.73 g Cholesterol: 0 mg Calcium: 71 mg Iron: 8.31 mg Magnesium: 278 mg Phosphorus: 366 mg Potassium: 1148 mg Sodium: 48 mg Zinc: 5.10 mg Vitamin C: 1.3 mg Thiamin: 0.568 mg Riboflavin: 0.142 mg Niacin: 2.334 mg Pantothenic Acid: 1.262 mg Vitamin B6: 0.301 mg Vitamin B12: 0 mcg Folate: 534 mcg Vitamin A: 28 IU