Every thing about PRAWN SHRIMP GUMBO | Vahrehvah :
[caption id="attachment_5357" align="alignleft" width="150" caption="Prawn Shrimp Gumbo"]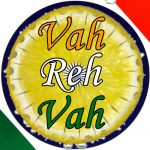 [/caption]

Prawn Shrimp Gumbo is stew or soup like popular dish that originated in south Louisiana. This dish is made with strong stock, meat or shellfish, a thickener and vegetables like celery, bell peppers and onion.

Gumbo is often categorized by the type of thickener used: the African vegetable okra, the Choctaw spice filé powder, or the French base made of flour and fat, roux. This dish likely derived its name from either the African word for okra (ki ngombo) or the Choctaw word for filé (kombo). There are two main varieties of gumbo that exist. Creole gumbo generally contains shellfish, tomatoes and a thickener whereas Cajun gumbo is based on a dark roux and is spicier with either shellfish or fowl.

Traditionally after the base is prepared the vegetables are cooked down and then meat is added. The dish boils for a minimum of three hours, with shellfish and some spices added to the end. After the pot is removed from heat, filé powder can be added. Gumbo is traditionally served over rice. A third variety, the meatless gumbo z'herbes is essentially a gumbo of slow-cooked greens sometimes thickened with roux. It is said that Gumbo originated in the 18th century and combines a mix of ingredients and culinary practices from the cultures of French, Spanish, German, West African and Choctaw. The Gumbo dish gained popularity in the 1970s after the United States Senate cafeteria added it to the menu in honor of Senator Allen Ellender.

A classic Gumbo dish is heavily seasoned soup or stew which is a combination of several varieties of meat or seafood with a delicious sauce or gravy. Most varieties of gumbo are seasoned with onions, parsley, and bell pepper, and celery. Sometimes tomatoes are used in seafood gumbo, but traditionally few other vegetables are used. Primarily there are three thickeners used to make the gumbo sauce, for example: Okra, file powder and roux. Okra is more likely to be used as a thickener for seafood gumbos rather than those with meat.

Preparing the Prawn Shrimp Gumbo is very simple and easy to cook. For preparing this dish firstly melt the fat in a pan and when the fat or oil gets hot add the okra pieces (ladies finger) and sauté for about 10 minutes.

Add chopped onions, garlic, salt and pepper to taste and finally the prawns and stir carefully. Cook all these ingredients together for about 5 minutes. Add water, tomato puree and bay leaves and mix well. Cover with lid and simmer for 20 minutes. Once done remove the bay leaves and add Tabasco. Put 1/4th cup rice in each of soup bowls and fill it with gumbo sauce.

Do try this fantastic dish and enjoy the new flavors. It is one of the best delightful treat for all the seafood lovers especially for the people who love eating prawn shrimp. Click on the link for the detailed recipe at:

https://www.vahrehvah.com/PRAWN++SHRIMP+GUMBO:1674

Traditionally an authentic Gumbo takes a minimum of three hours to cook, and is often simmered all day. When preparing gumbo, the okra and/or roux are cooked first. Occasionally, meat (never seafood) is browned beforehand or in the same pot as the okra, and then removed from the heat. Okra is removed from heat when it reaches the appropriate consistency, while roux remains in the pot. Seasoning vegetables are then added to the sauce and cooked down. The meat and okra are then added to the pot along with water and/or stock and boiled uncovered until the desired tenderness of the meat is reached. Seasonings, including red, black, and white pepper, bay leaves, thyme, hot sauce, and salt, are added to taste. Because seafood cooks fairly quickly, it is not added to the pot until the end of the process. As the gumbo finishes cooking, green onions and parsley may be sprinkled on it. If desired, filé powder is added last.