Every thing about SWEET COCONUT RICE | Vahrehvah :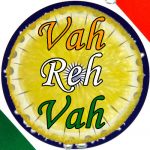 Sweet coconut rice is a classic Thai sweet sticky rice pudding dish which is simple to make and wonderfully creamy to taste due to its use of coconut milk and sugar. Sweet coconut rice is popular dessert from the Thai cuisine and is traditionally served with banana. This fantastic sweet dessert is similar to Kheer in Indian cuisine with a different texture due to the sticky sweet rice used in this dish.
Thai desserts are mostly made with coconut flesh, coconut cream and glutinous rice. This luscious dessert is a variety of rice pudding that is paired with banana just before serving the dish. Rich sweet desserts are a favorite way to finish any Thai meal. Glutinous rice also called sticky rice, sweet rice; pearl rice is a type of short grained Asian rice that is especially sticky when cooked. It is called glutinous in the sense of being glue like or sticky and no in the sense of containing gluten.
The glutinous rice is also commonly known as Khao niao in Thailand. Southern and Central Thais traditionally eat glutinous rice as their staple food. Thai desserts are popularly known for their taste sensations which are as impressive as their appearance. Their appealing looks reflect the nature of the Thais who are neat and meticulous. And desserts have been popular here for hundreds of years. Many Thai desserts are made from coconut flesh, coconut cream and glutinous rice or rice flour.
Since most areas of the country have been used for farming purposes, natural ingredients for producing the desserts are plentiful and easily obtainable. Few of the popular traditional Thai desserts are Khao Neeo Dahm , Khao Tom Madt (an exceptionally cooked sticky rice mixed with banana and wrapped in banana leaf and served), Khao Neeo Tua Dam and many more. Glutinous rice is also used as the basis for the brewing of sato, an alcoholic beverage also known as "Thai rice wine".
Sweet coconut rice is an easy to cook Thai desserts with glutinous rice cooked in thick and creamy coconut milk, topped with banana. Generally Asian desserts are naturally low in fat and calories while remaining high in flavor texture and taste. This luscious rice pudding is dairy-free but the bananas and coconut milk make it so creamy, exotic and rich tasting that no one will know the difference. Thai desserts play an important role during many auspicious occasions and ceremonies.
In the past, some types of khanom were prepared only once in a year on a special occasion, for example, khaoniao daeng and kalamae were two popular dishes that were traditionally made of glutinous rice, coconut cream and sugar, were served on the occasion of Songkran, the traditional Thai New Year festival falling on April 13th. In olden days, Thai people presented khanom to another as a token of gratitude or an expression of gladness for that person's success.
For preparing the sweet coconut rice, firstly wash and soak rice overnight in water. Drain and steam rice for 45 minutes or until grains may be pressed in the fingers and there is no hard core. Put the rice into a saucepan and add coconut milk and sugar and simmer on very low heat stirring occasionally until all the milk is absorbed.
Then turn this mixture onto a plate and flatten with a greased banana leaf or the back of a spoon. Allow to cool and set and then cut into diamond shapes. Serve this as dessert or snack with sliced ripe bananas.
Sweet coconut rice is one of the best silky, creamy and coco-nutty rice puddings with sweetness of sugar and making it a delicious and comforting dish.
For try this delectable recipe, do click on the below link for detailed recipe: