Every thing about BESAN DHOKLA | Vahrehvah :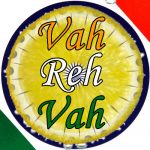 Besan Dhokla is a popular & delicious Gujarati (vegetarian) snack. Dhokla is a steamed food dish and can be used as a healthy and nutritious snack to other snacks. It is a popular snack made with fermented batter of gram (chickpeas).
Dhokla are of various types like the Khaman Dhokla, Khatta Dhokla, Cheese Dhokla and Rasia Dhokla and even innovative Sandwich Dhokla (a combination of any 2 Dhoklas or more). It is a very popular snack item in the state of Gujarat and many other parts of the world.
The traditional dhokla recipe requires soaking, grinding and fermenting the rice and dal batter. If you don't have time and wish to serve your guest or family Dhokla you can also prepare the instant version of dhokla prepared with sooji (suji, semolina or cream of wheat).
Dhokla is prepared with besan flour which is also known as chickpea flour (Cicer arietinum), chana or gram flour, besan flour is used commonly throughout India and in parts of the Mediterranean also. It is rich in protein, and produced from dried chick peas (garbanzo beans).
Used in many countries, it is a staple ingredient in Indian, Pakistani and Bangladeshi cuisines. It is one of the excellent egg replacer in vegan cooking when mixed with an equal proportion of water. Besan or gram flour or chickpeas flour is a gluten-free product used in many vegetarian and ethnic homes. The besan flour is used in preparing the popular potato bajjis and onion pakodas.
It is also used in making the bread pakoda and some sweet dishes like besan ladoo etc. Besan has a dull yellow colour and matte texture. Its aroma is earthy and dry. The taste is pleasant, rather nutty and heavy. Besan is used in many several recipes as a binding agent as in curries and also to make batters for fritters.
Some of the delicious preparations include dahi ki kadhi, besan omlette (especially for vegetarians), besan burfi and besan halwa. Besan is extensively used in many of Gujarati and Rajasthani dishes. Most kitchens have plenty of healthy food dishes, hence preparing a healthy and nutritious dish is actually simpler than it seems. One such common food ingredient available in any Indian kitchen is the besan (bengal gram flour).
With its lower glycemic index, higher protein content, being gluten free and high nutritive value, besan has a lot of health benefits like weight loss, controlling diabetes, heart problems. Dhokla is an excellent fast food in India, especially in the state of Gujarat.
They are very soft and just melt in your mouth. They are best when served with dhania chutney (coriander chutney) or Tamarind and Mint-coriander Chutneys which makes every bit taste refreshing and heavenly. As they are steam cooked they are really a healthy and nutritious tea time dish. The dhokla is liked by all for its light and fluffy texture that tingle your taste buds.
To make this excellent light, soft and fluffy Dhokla, firstly mix the gram flour or besan and buttermilk together. Add 2 finely chopped green chillies and cover it and keep aside for about 2 hours. While preparing, add sugar, salt, lemon and fruit salt and mix well. Transfer the whole mixture to a deep greased plate. Boil 2 cups of water in a pressure cooker.
Place a stand about 2" to 3" high in the center of the cooker and keep the plate containing the mixture on the stand so that the plate does not dip into the water. Remove the whistle and close the lid on. Take out the plate after 20 mins. After it cools down, take out the dhokla from the plate and cut them into desired shapes. Heat oil in a pan or kadai and add mustard seeds and when they crackle add curry leaves and 2 to 3 green chillies.
Take some water and add little sugar. Add this mixture into the kadai along with the dhoklas and mix well. Take it onto a tray and garnish with fresh coriander leaves and grated coconut. Serve hot with any of the fresh chutneys your like. Do try out this amazing and light and healthy snack. For more details on this recipe, do click at:
https://www.vahrehvah.com/besan-dhokla-1
Besan flour has got very good health benefits as it has low glycemic index, it is a great food for diabetic and a variety of rotis or parathas can also be made of this flour. Besan has high soluble fiber content and is beneficial for heart health.
Due to lower glycemic index, and calorie count, besan is often used as a low calorie food for those trying to lose weight. Since besan does not contain gluten, it is a great substitute to wheat and gluten containing grains, for those people that are allergic to gluten.