Every thing about TOM KHA GAI | Vahrehvah :
[caption id="attachment_5580" align="alignleft" width="150" caption="Tom Kha Gai"]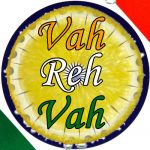 [/caption]

Tom Kha Gai is a popular sweet and spicy hot soup from the Lao and Thai cuisine. Tom Kha Gai literally means a chicken galangal soup. This is a traditional soup made with coconut, milk, chicken breast and other fresh herbs and spices which make this dish a mouth watering dish.

Traditionally the Tom Kha Gai soup is prepared with coconut milk, galangal, lemon grass and chicken. The fried (small Thai chili peppers) chillies add a smoky flavor as well as texture, color and heat but not so much that it overwhelms the soup. The key is to get a balanced taste between the spices.

The authentic Thai style tom kha gai soup does not use dill weed whereas Lao style tom kha gai usually contains phak si which is the dill weed. Dill weed is a common herb used in Lao cuisine. The Thais' answer to dill weed (known in Thailand as "phak chi Lao", since it's known locally as a Lao herb) in Tom kha is coriander or cilantro ("phak chi" in Thai). There are other versions made with seafood (tom kha thale), mushroom, and tofu (tom kha taohu).

Tom Kha Gai soup is one of the popular Thai soups often too sweet or too thin. Unlike other excessively sweet soups, this soup has an amazing taste from the coconut and lime flavor, the slight heat and freshness of kaffir lime leaves. Galangal and fresh kaffir lime leaves are extensively used in most of the Thai recipes. Galangal is a close relative of ginger and is an important and popular ingredients used in most of the foods of Southeast Asia, Indonesia and especially in Thailand. The flavor of galangal is very similar to ginger but is more flowery and intense. Use small amounts when starting out. Its flavor combines with ginger and lemon grass in Thai cooking, and with white pepper and/or cayenne for seasoning fish, meat or poultry.

Fresh Kaffir lime is used widely in Thai recipes as the zest and leaves are very useful. The zest of the lime is one of the key ingredients in the popular red curry paste. The fruit looks like a big wrinkled lime and most of the Thai people believe that the juice of this fruit is excellent for hair rinse which helps in preventing from hair fall. The juice is rarely used in Thai cooking, but the zest is common. Few of the common recipes where kaffir lime leaves are used are the Beef Panang (dry beef curry sprinkled with kaffir lime leaves), Chicken curry (Chicken and galangal) and Thai Veggie Tom Yum etc.

For preparing this scrumptious and yummy Tom Kha Gai soup, firstly heat the stock (chicken stock), add the kaffir lime leaves, lemongrass, galangal, fish sauce and lime juice. Stir thoroughly and bring to a boil. Add the chicken breast pieces and coconut milk and the chile peppers. Bring back to boil and lower the heat and simmer the flame and cook for about 2 minutes (until the chicken is cooked well).

Add chopped cilantro before serving. Serve steaming hot in bowl soup.

Tip: If you do not have kaffir lime leaves then you can substitute with lime zest if necessary but would not be as fragrant and complex.

Tom Kha Gai is a delicious and rich soup. If you are visiting a Thai restaurant, do give this dish a try or else it always better to try it yourself for best results. Click on the below link for detailed recipe at:

https://www.vahrehvah.com/Tom+Kha+Gai:989

Tom Kha gai is an excellent twist on chicken soup for any cold days and is a perfect appetizer to keep you fresh and warm. It's creamy, rich and soft to eat.  Use light coconut milk to make it thin and smooth. Kaffir lime leaf adds an unmistakable, refreshing taste that is essential in many Thai soups & curries. The combination of lemongrass and lime leaf is a fantastic blast of flavor. The leaves have a strong fragrance and flavor that can not really be substituted. Kaffir leaves is a digestive aid with many known health benefits, the leaves cleanse the blood while helping maintain healthy teeth and gums.