Every thing about ULLUNDHU VADAI | Vahrehvah :
[caption id="attachment_5484" align="alignleft" width="150" caption="Ullundhu Vadai"]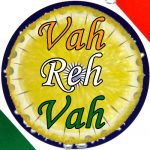 [/caption]

Ullundhu Vadai is an Indian savory that looks a bit similar to doughnut and is also commonly known as Medu vadai. Ullundu vadai is made of the skinned black bean or urad dal (white lentils), soaked, ground to a smooth fluffy past adding some Indian spices and then deep fried in oil.

Ullundhu vadai is a very popular breakfast dish available in most of the hotels in Tamil Nadu. Crisp ullundhu vadai are a common food dish sold at most of food stalls or tiffin centers in the states of Tamil Nadu, Karnataka, Andhra Pradesh and Kerala. Traditionally it is also an important dish that is served during functions, get together's, festivals or marriage feast.

There are various other recipes that can be made using this ullundhu vadai which includes the rasam vadai, sambar vadai or the dahi vada. Generally most of the ingredients are readily available at most of homes for preparing the ullundhu vadai. This tasty and crispy vadas are being had with any variety of chutney or rice or sambar. Vada or vadai are deep fried fritter type snacks that can be of any shape and size. They are usually small doughnut or discs shaped and are about 5 to 8 cm across in size. They are made from dal, lentil, gram flour or potato.

There are a variety of vadas like the Ullundhu vada made with urad dal and is shaped like a doughnut with a hole in the middle. It is one of the most common vada dishes prepared throughout South India. Paruupu vadai is another variation of the vada dish made of tur dal as the main ingredient. It is made with the whole lentils and shaped roughly like a flying saucer. This variety is commonly called as aamai vadai in Tamil Nadu. Maddur vade (type of onion vada unique to the state of Karnataka), Dahi Vada (vadas deeped in a mix of yoghurt and spices), Masala vada (a softer less crisp vada), Rava vada (made of semolina), Sabudana vada (made from pearl sago popular in Maharashtra) etc are few of the other types of vadas.

Vada is typically and traditionally served along with a main course such as Dosa, Idli, or Pongal. Nowadays it is also ordered as an À la carte item but is never the main course and is had as a light snack or on the side of another dish and usually not separately as a meal. Vadas are preferably eaten freshly fried, while still hot and crunchy and is served with a variety of dips ranging from Sambar to chutney to curd.

For preparing the crispy and delicious Ullundhu vada, firstly soak urad dal in water for about 3 to 5 hours. Drain the water completely and grind till the ullundhu (urad dal) is just about broken in small pieces (the batter should not be too fine). Add very little water and grind in two batches or else the blender will be on fire J.

Mix chillies, ginger, salt and the vegetables (optional) to the ullundhu. You can just add onion itself or both onion and cabbage. Heat oil in a kadai or pan for deep frying the vadas on medium high heat for about 3 to 5 minutes.

Wet one of your palms and put some ground ullundhu batter on the wet palm and shape it like a doughnut making a small hole in the centre and drop it slowly into the hot oil and fry till golden brown. If the shape doesn't matter to you then you can take the batter and just drop into the oil using a table spoon (slightly oil the spoon before taking the batter so that it won't stick to the spoon). You can add 2 to 3 vadas at a time in the oil depending on how much oil is there in the kadai.

To add some variation to the vada, to the same batter add about 1 tsp whole black pepper (crushed), ½ cup of chopped fresh coconut, ½" grated ginger and salt omitting chillies, onion and cabbage. Mix and drop the batter into the oil in round shapes to make Madras bonda and fry till golden brown.

Crispy vada is an all time favorite snack to many. The softness inside with a crisp and crunchy golden exterior with few pieces of fried onion, ginger and fresh curry leaves is absolutely yummy and delicious when you get the bite into it. Do prepare this dish and enjoy this taste. Click on the link for the detailed recipe at:

https://www.vahrehvah.com/ULLUNDHU+VADAI:71

Cooking is an art that just needs some creativity and being imaginative. Preparing the Ullundhu vadai too requires little patience while doing for the first time like making the shape of the vada and frying them.

Tip for shaping the vadas : Keep a bowl of water at the side and wet your left palm by just dipping your right hand fingers into them and applying it to the left palm. Wet your palm for each and every vada you make.

Take some vada batter and make a ball like shape in the left palm and flatten it by using your right hand fingers. Now flatten it even more on the sides using right hand fingers again. Transfer it to the right hand fingers just by placing the shaped dough on them. Now you can shape the hole perfectly using your right thumb again and drop it in the piping hot oil. (Dropping won't be a problem as it would slide down easily).

Ullundu or the Split urad dal retains the skins and has a strong flavor. Skinned and split urad dal are creamy white and somewhat bland. They have an unusual mucilaginous texture. Ground into flour or paste, it is also extensively used in culinary preparation like dosa, idli, vada, and papad. It is also an important ingredient in tempering for most South Indian dishes and used in cooking across South Asia.

Ullundhu or the urad dal provides many of the nutrients your body needs, such as protein, fat, and carbohydrates. These foods serve as the best plant source of protein. This legume contains building blocks of protein necessary for good health. The iron, folic acid, calcium, magnesium, potassium, and B vitamins in these foods help meet vitamin and mineral requirements.