Every thing about MEXICAN HOT SAUCE | Vahrehvah :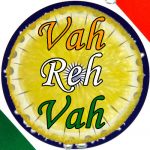 Mexican hot sauces are used in many Mexican and Tex-Mex dishes such as red chile enchiladas or tamales. In Mexico alone there are number of ways for preparing this sauce as there are varieties of chilies which taste different as per the regional twist.
Mexican hot sauces traditionally use very little vinegar and tend to focus more on robust flavor rather than simply extreme heat. There are different types of pepper for making the Mexican hot sauce. The main ingredient for the spiciness of a hot sauce is the type of pepper used to make it. Hot sauces will range in heat depending on the main ingredient.
The types of peppers includes Jalapeno (green & smoked jalapeno tend to be mild while the red ones are hot), Cayenne/ Chile (sauces made from these red chillies vary greatly in level of heat), Habanero (this pepper are almost the hottest natural pepper sauces), Peri-Peri (also known as African birds eye chili as this allows the consumer to taste their food first and then experience the heat) and Tabasco (made with Tabasco peppers which are generally hotter than cayenne peppers).
The hottest sauces are made from capsaicin extract as this range from extremely hot pepper sauce blends to pure capsaicin extracts. These sauces are extremely hot and should be considered with caution by those not used to fiery foods. Many are too hot to consume more than a drop or two in a pot of food. These novelty sauces are typically only sold by specialty retailers and are usually more expensive.
They are a variety of Mexican hot sauces sold in the super markets by the names of El Yucateco (best selling hot sauce in Mexico), Valentina, Bufalo, Cholula, Tapatio, Pico Pica and Chile de Arbol. Capsaicin is the vital chemical responsible for the hot or fiery taste of chilies peppers. The most effective way to relieve the burning sensation it causes are dairy products, such as milk.
A protein called casein occurs in dairy products, which binds to the active agent in chilies, capsaicin, effectively making it less available to "burn" the mouth. Water should not be used to relieve the burning as water opens the taste buds. Hot sauce, chili sauce or pepper sauce refers to any spicy sauce made from chili peppers and other ingredients.
To prepare the Mexican Hot sauce, firstly heat little oil in a pan and add the garlic pods, onions and fry them until they become tender.
Add all the other ingredients (chilli pd, curry powder or hot chilli sauce, dry mustard powder, peeled and chopped large tomatoes, salt, sugar, tomato ketchup, vinegar, whole red chillies and water.
Simmer the flame, cover till tomatoes are cooked. Add water and boil further for 2-3 minutes. Blend the mixture and pass the sieve.
Use the sauce in other recipes too. Eg: Enchiladas. If you desire to store it for a longer time then do not add water to the dish. Add little more of vinegar.
Do try this dish and mix with either enchiladas or pastas.
Click on the link for detailed recipe:
https://www.vahrehvah.com/mexican-hot-sauce-recipe
There are various recipes for hot sauces but the common ingredient being chilli peppers. The peppers are infused in anything from vinegar, oil, water, beer and alcohol to fruits and vegetable pulp. Additional ingredients are often used, including those used to add extra heat, such as pure capsaicin extract and mustards.
Mexican hot sauces typically focus more on flavor than on intense heat. The sauces are hot, but the individual flavors of the peppers are pronounced. Vinegar is used sparingly or not at all. Chipotles (dried and smoked jalapeño peppers) are a very popular ingredient of Mexican hot sauce. Some less hot sauces, like achiote or adobo, are used basically as part of some dishes, but they are used as a condiment, too.
New Mexico: New Mexican style chile sauces differ from others in that they contain no vinegar. Almost every traditional New Mexican dish is served with red or green chile sauce. The sauce is often added to meats, eggs, vegetables, breads, and some dishes are, in fact, mostly chile sauce with a modest addition of pork, beef, or beans.