Every thing about WHITE GOURD SOUP WITH LAVER | Vahrehvah :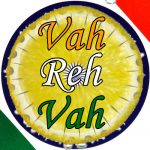 White gourd soup with laver is a popular summer soup, mild sweet taste of winter melon which is made with white gourd, chopped spring onion, dry shrimps, ginger, laver, salt, sesame oil and yellow wine making it a refreshing soup to drink. White gourd is a healthy obesity diet food which is said to be a fine vegetable to lose weight as it contains no fat, low sodium and very little sugar.
White gourd soup with laver is mildly spices and subtle in taste. Dry shrimp and laver enhances the taste of the soup making it nourishing thick soup. Laver is popular edible seaweed that has a high mineral salt content particularly iodine and iron. Use of laver is common around the west coast of Britain and east coast of Ireland along the Irish Sea. It is smooth and fine, often clinging to rocks.
Purple laver (Porphyra umbilicalis) is the principal variety and is classified as a red alga, tends to be a brownish color but boils down to a dark green pulp when prepared. Laver is sometimes also known as "slake". Laver is edible seaweed that is picked off rocks around the Welsh coast, and is used to make this nourishing, thick vegetable soup.
The high iodine content gives the seaweed a distinctive flavor in common with olives and oysters this thick and hearty soup is usually thickened with Laver. Winter melon soups are wonderful, cooling, refreshing and a must have on hot stuffy summer days to help the body stay cool and clear heat. There are many variations to the Chinese winter melon soup.
The winter melon, also called "don qua", ash gourd, or wax gourd, is known to expel heat. It is also known for its ability to detoxify the body. White gourd soup with laver soup is incredible, nutritious and healthy soup that tastes light, cleansing and satisfying all at the same time. It is a very simple dish to prepare by adding just few ingredients like stock, winter melon, salt and pepper to taste.
You can also optionally supplement other soup flavoring agents to enhance the taste and make it delicious. Winter melon also known as white gourd is commonly used in many Chinese homes. Even though the taste of winter melon is bland and a bit dull, many Chinese families like to use it for its several medicinal properties. It is a versatile vegetable and can be cooked with any meat as it absorbs all the flavors and tastes wonderful.
Soups are a part of the meal since many years and a common sight at very Chinese household. Some of the popularly prepared soups are Chicken Noodle Soup, Chinese Egg Drop Soup, Chinese Hot and Sour Onions, Chinese Cabbage Soup with Dried Shrimps, Chow Mein soup and so on……
For preparing this cooling and healthy soup, firstly peel the skin of the white gourd and remove seeds and cut into large dices. Soak dry shrimps in hot water for 10 minutes. Heat a pan with approximately 1 litre water and the diced white gourd and boil on high heat.
Add dry shrimps, ginger and yellow wine and boil in medium heat for 15 minutes. Add salt and stir well and pour into large bowl, add sesame oil. Tear laver into small pieces and sprinkle over soup together with chopped spring onions.
White gourd soup with laver is the perfect and brilliant soup for those who want to lose weight in summer. Together, the ingredients in this soup recipe create a light savory sweet flavor. It is a great way to beat the summer heat which keeps you body cool and refreshing.
The purpose of serving these light, low fat broths at the end of a meal is to cleanse your mouth of all the heavy, oily foods you eat, leaving your taste buds nice and refreshed.
To try this recipe, do click on the below link for detailed recipe:
https://www.vahrehvah.com/white-gourd-soup-with-laver-recipe
Laver, or purple laver, is a kind of nutrition-rich purple seaweed. As one of nature's richest sources of vegetable protein, it also provides full-spectrum concentrations of beta carotene, chlorophyll, enzymes, amino acids and fiber. In addition to rich in vitamins A, B1 and B2, the most important thing is that it contains a wealth of cellulose and minerals that help to drain away the body of waste and the accumulation of moisture.
White gourd is a high nutritional value of vegetables, containing protein, carbon, calcium, phosphorus, iron and vitamins, also contains alcohol acid, to prevent the body fat, increase physical fitness have a good effect. White gourd promotes metabolism and prevents sugar from converting into fat. White gourd nourishes stomach, clear stomach and internal heat, reducing appetite and eating less, helping to lose weight.