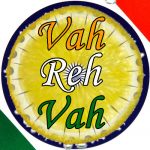 Ridgegourd and fenugreek leaves curry is an amazing vegetarian dish with subtle flavors and tastes very delicious. Ridge gourd is scraped, chopped and cooked with fresh cut methi leaves (fenugreek) which is tempered with ginger, garlic and spices. An excellent dish cooked in its own juices to give a fantastic taste. This dish goes very well with steamed rice or roti.

Normally very few eat the methi leaves (fenugreek) as it tastes slightly bitter. This is one such recipe where methi leaves combines with ridge gourd (turai, beerakaya) makes a great combination. Ridgegourd is a sweet tasting vegetable with good content of moisture in it and is cooked on its own without adding any water. This dish is simple easy to prepare and a decent vegetarian curry to have with chapatis or with rice and dal. A different tastes but nonetheless a good one.

Ridge gourd (beerakaya, dodke, turai) is an Indian/Asian vegetable of the cucumber family and is a great source of Vitamin A, C, and minerals. It is also a good source of carbohydrates and fiber. It has a sweet or bland taste and an earthy flavor, and has a lot of water content. Its juice is used as a natural remedy for jaundice. The juice is obtained by pounding the bitter luffa (turai) and squeezing it through a cloth. Bitter luffa seeds and dry crusts are also available and can be used for the same purpose.

There are a collection of recipes that can be prepared with ridgegourd or beerakaaya. In Andhra Pradesh, beerakaaya or turai is popularly prepared as fresh chutney called the beerakaaya chutney. It is also added in the sambar (lentil soup). In Maharashtra, dodka (ridged gourd/luffa) and ghosavala (smooth luffa) are common vegetables prepared with either crushed dried peanuts or with beans. Ridge Gourd Masala is a spicy North Indian gravy curry that tastes delicious with roti and rice. Ridge gourd, onions, and tomatoes combine to give this dish a sweet and tangy taste. This is an easy vegetarian/vegan curry recipe that makes a super bonus package of natural flavors and taste.

If you want to boost cooking flavor, you may add fenugreek leaves to any kind of cooking using dal, vegetable, rice, or with atta (Methi Paratha). Fenugreek (also known as Greek Hay and Fenigreek), is an herb that is commonly found growing in the Mediterranean region of the world. While the seeds and leaves are primarily used as a culinary spice, it is also used to treat a variety of health problems in Egypt, Greece, Italy, and South Asia.

Fenugreek or Methi, Kasoori Methi (Hindi), the seeds are very popular as a spice. Fenugreek leaves are bitter in taste. People have also recognized the leaves of the plant as a powerful herb. The herb grows about 2 feet in height. Fenugreek has slender stems and the tripartite, serrated leaves appear in light green color. Each fenugreek seed shell or pod produces around twenty brownish yellow seeds. The bitter, spicy, pungent, aromatic seeds appear oblong, small, flat, and hard.

Fenugreek leaves are enriched with minerals like Potassium, Calcium, and Iron. One hundred grams of fenugreek leaves comprise only 49 calories. The leaves have good dietary fiber and are enriched with Vitamin C. The Vitamin K from fenugreek greens are comparable to spinach.
Ridgegourd though mildly sweet complements well with the methi's herbal and bitter flavor. They make an excellent team to make the dish delicious. The methi seeds, which have a slightly bitter taste, are roasted and ground, then used to flavor curries. The fresh leaves have a strong smell and they are used, either fresh or dried, in Arab countries, Turkey and India.

To prepare this dish heat oil in a pan and add mustard seed, cumin seeds and urad dal and sauté all ingredients well. Add chopped onion, salt, curry leaves and let it cook for some time, then add turmeric powder, ginger garlic paste, chopped green chillies and ridge gourd cubes to it and mix it well. Add coriander powder and fenugreek leaves and close it with lid for 5 - 10 mins. Allow the vegetables to cook in its own juices. Once done add freshly chopped coriander leaves and the dish is ready to be served.

Tender vegetables cooked to perfection with very subtle flavors make an excellent combination to eat with phulka, chapatti or rice. Hence do try this recipe out and enjoy the flavors of the dish. View the making at:

https://www.vahrehvah.com/Ridgegourd+and+Fenugreek+leaves:5852

This dish is healthy and nutritious as ridgegourd is low in saturated fat and cholesterol, high in dietary fibre, vitamin C, riboflavin, zinc, thiamin, iron, magnesium and manganese. The nutritional value of gourd makes it suitable for maintaining optimum health, weight lose. It has excellent cooling properties.

Fenugreek leaves are enriched with Vitamin C. The Vitamin K from fenugreek greens is comparable to spinach. Fenugreek leaves are cooling, mildly laxative, pungent, and aromatic. Consumption of fenugreek leaves restores excellent digestion abilities. You will not get common digestive problems like digestive disorders and iron deficiency. It helps in lowering type-1 and type-2 diabetes.