Every thing about BABARI KO ACHAR | Vahrehvah :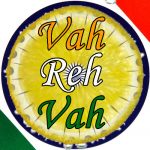 Babari ko achar means mint pickle. Mint or pudina leaves are known as Babari or babri in Nepal, which is a perennial herb grown in most parts of the world and extensively used in many cultures. Mint is widely used in making a variety of dishes in the Indian cuisines as it has a wonderful aroma and high in medicinal and nutritional values. The tender leaves and sprigs of mint or pudina leaves are eaten fresh in a form of chutney in Nepal.
Babari ko achar is a mixture of young fresh mint springs which are ground with the combination of fresh herbs to a smooth textured sauce and served as chutney or dipping sauce with any Nepali meals. They can also be kept in the refrigerator for upto a week in an airtight container.
There are various other varieties prepared like the Mool ko achar, Aaloo ko achar, Tomato achar etc. Mint is one of the most simple to use from all natural herbs and has a lot of good uses besides just tasting good. They are also naturalized mint. The herb mint has been used for its health benefits for many centuries now.
The Greeks used mint for curing hiccups and clearing the voice and added it to their baths to stimulate their bodies while the Romans used it to help digestion. The Babari ko achar or the pudina chutney is served as a condiment for curries, rice dishes, breads, pakoras and other appetizers.
In Northern India, the mint chutney is used as popular side dish for most of the chaat items like bhel puri, dahi puri, kebabs etc. This chutney enhances the flavor of the foods and makes an excellent and refreshing dip to most of the appetizers. Call it Achar, pickles or chutney; it is one of the vital elements of food in Nepali cuisine.
Pickle is a big group of food which differs with respect to its flavor, usage, textures or ingredients. Pickles may act as relish, sauce, dressing, appetizer or condiments and is considered an essential part of not only Nepali meal but also any other South Asian meal too. Usually pickle is marinated and eaten in small amounts to add flavor to meal. It can both be fresh or aged. Pickles can be eaten with everything from rice to burger. Some of the pickles can be made within few minutes while some might take hours and even months to age.
A simple casual meal from the Nepali cuisine consists of dal, bhat and tarkari (rice, lentils and curry). Dal is a soup made with lentils, while bhat is boiled rice and tarkari is vegetable curry. This is accompanied by achar or pickles and sometimes masu or meat curry. Though dishes vary in range and type according to the region, dal-bhat gets the vote for the national dish as every Nepali kitchen prepares it. But the ethnic cuisines are worth trying, and well, if you want to dip into Nepalese culture one needs to be more adventurous with ones taste buds.
For preparing the Babari ko achar, firstly select only fresh and young leaves and springs. Avoid wilted, mature and dry leaves. Wash and chop roughly. Place all the above 8 ingredients into a food processor or blender and process until smooth and well grinded. Once blended, transfer the mixture to a serving dish and serve.
If not used immediately, it can be stored covered in the refrigerator up to one week. When serving, bring back to room temperature. The chutney will start to change color to light pale, once stored in the refrigerator, but the flavor will not change. Serve with fried and steamed snacks, serve with Nepali meals.
https://www.vahrehvah.com/babari-ko-achar-recipe
Mint is widely used in commercially manufactured products, cooking and medicine for its aromatic and flavorsome qualities. Peppermint, one of the most popular species of the mint plant that is found in toothpaste, chewing gum, mouthwash, soaps, sweets, balms or creams and cough medicine.
Mint contains a number of vitamins and minerals, which are vital to maintain a healthy body. Mint is rich in Vitamins A and C and also contains smaller amounts of Vitamin B2. Vitamin C is an important antioxidant and may help to decrease the risk of certain cancers such as colon and rectal cancer.
Mint also contains a wide range of essential minerals such as manganese, copper, iron, potassium and calcium. Mint has always been used medicinally to aid digestion and relieve indigestion. If you suffer from frequent indigestion, drinking a cup of peppermint tea after your meal may help. It relieves symptoms of indigestion, heartburn and irritable bowel syndrome by relaxing the muscles in and around the intestine. Mint is a very good cleanser for the blood. Mint tea can help clear up skin disorders such as acne.