Every thing about BROAD BEANS | Vahrehvah :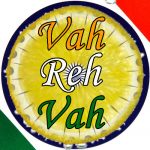 Broad beans (Vicia faba) also popularly known as fava beans, field beans or chikkudukaya in telugu, is a species of bean and native to north Africa and southwest Asia. Broad beans being among the most ancient plants have a long tradition of cultivation in Old World agriculture.
Around 6000 BC or earlier, it is believed that along with lentils, peas and chickpeas have become part of the eastern Mediterranean diet. Broad beans taste excellent while still young and tender. Horse beans are normally left to mature fully and are usually harvested in late autumn.
Broad beans can be grown in soils with high salinity but does prefer to grow in rich loams. The beans can be fried, causing the skin to split open, and then salted and/or spiced to produce a savory crunchy snack. These are popular in China, Colombia, Peru (habas saladas), Mexico (habas con chile) and in Thailand (where their name means "open-mouth nut").
Broad beans have a stronger flavor and are much preferred in making of falafel. The Indian broad beans or the Chikkudukaya is one of the very important vegetables rich in mineral and proteins. A variety of recipes are prepared with this vegetable.
The simple and traditional way of making it is the excellent stir fry curry that tastes awesome. Fava beans are used for a breakfast dish called the ful medames in most of the Arab countries. This beans is common in Latin American cuisines and they are dried and salted and used as a popular snack in many Latin countries.
Broad beans are primarily cultivated in the central part of Iran and the city of Kashan has the highest production of broad beans that has high quality in taste, cooking periods and color. Broad beans have a very short season and are usually in the middle of spring.
Normally beans are one of the longest cultivated plants and broad beans with seeds were gathered in wild state in Afghanistan and the Himalayan foothills. Not until the second millennium BC did cultivated, large-seeded broad beans appear in the Aegean, Iberia and transalpine Europe. In the Iliad (late 8th century) is a passing mention of beans and chickpeas.
The common bean is said to have been cultivated for six thousand years in America where the oldest known domesticated beans were found in Guitarrero caves, an archaeological site in Peru that dated to around the second millennium BCE. Beans are an important source of protein an interesting modern example of the diversity of bean use is the modern urban recipe 15 bean soup, which, as the name implies, contains literally fifteen different varieties of bean.
Christopher Columbus, during his exploration have first seen most kinds of commonly eaten fresh beans which may have been the first grown in fields in Bahamas. There are about five kinds of beans that were domesticated by the pre- Columbian people which includes the common beans (Phaseolus vulgaris), lime and sieva beans (Phaseolus lunatus), teparies (Phaseolus acutifolius), scarlet runner beans (Phaseolus coccineus) and the polyanthus beans (Phaseolus polyanthus).
Dry beans come from both Old World varieties of broad beans (fava beans) and New World varieties (kidney, black, cranberry, pinto, navy/haricot). In India, as the Chikkudukaya or Indian broad beans is seasonal they are cooked in many ways either stir fried or cooked with other vegetables like the Bean potato curry, tomato or with methi (fenugreek) leaves.
Broad beans are good sources of protein, fibre, vitamins A and C, potassium and iron. They also contain L-dopa, a chemical the body uses to produce dopamine, an important neurotransmitter involved in learning, mood control and motivation.
Some also use fava beans as a natural alternative to drugs like Viagra, citing a link between L-dopa production and the human libido. The nutritional value of 1 cup ( 170 g) of broad beans is: Protein: 12.9 g Water: 122 g Ash: 1.4 g Fiber: 9.2 g Potassium: 456 mg Magnesium: 73.1 mg Copper: 0.4 mg Phosphorus: 212 mg Zinc: 1.7 mg Iron: 2.5 mg Thiamine: 0.2 mg Riboflavin: 0.2 mg Calcium: 61.2 mg