Every thing about How to Deal with a Picky Eater | Vahrehvah :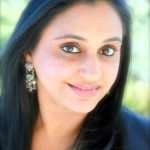 Vijaya Botla RD, LDRegistered & Licensed Dietitian
Kids, especially young ones, can be quite picky when it comes to trying new foods. Here are a few tips for parents to follow to avoid a fight or meltdown at the dining table!
lgnore negative behavior whenever possible. Stay calm and avoid overreacting to your child. Your child senses your stress and may "act up" even more.
Never bribe or reward your child to eat, and never use food as a bribe, reward, or punishment (especially dessert or candy).
Let your child help plan the menus and make sure you are not making multiple sets of meals. Serve one meal for the whole family; modify it so that it is appropriate for your younger child (size of foods, texture, or portion size).
Avoid a power struggle and never battle over food. lf your child refuses to eat (doesn't like the food, is not hungry, or not feeling well), never force him/her to eat or punish him/her for not eating.
Help your child develop a healthy body image by modeling good eating habits. Set a good example by eating a variety of healthful foods every day. Be a great role model for eating and downplay dieting, calorie counting, and food phobias.
Check your own attitude about food. Just because you don't like a food doesn't mean your child won't enjoy it!
Plan an interesting after-dinner activity if your child dawdles over the meal.
A food must be served at least 10 times before a picky eater will eat that food in an acceptable portion.
Remember, it's what and how much your child eats over a week, not at each meal, that counts. Good luck parents! (Some tips courtesy of Abbott) *The views expressed in this article are those of the dietitian and may not reflect those of AAPI