Every thing about ICE CREAM SODA | Vahrehvah :
[caption id="attachment_4988" align="alignleft" width="150" caption="Ice cream Soda"]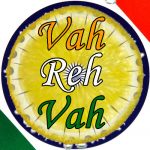 [/caption]

Ice Cream Soda is one of the exceptional summer coolers. An Ice cream soda is a flavorful way to cool off the sweltering heat of summer days. Any kind of flavor can be added to the Ice cream soda. Ice cream soda or float is a very popular drink in UK, Canada, United States and East Asia. It is a beverage that consists of one or more scoops of ice cream in either a soft drink or in a mixture of flavored syrup and carbonated water (Soda).

Ice cream soda is made by stuffing large glasses of ice cream surrounded by syrup flavored carbonated soda water topped with whipped cream and equipped with a long straw and an ice tea spoon to make a scrumptious delight called an ice cream soda. History says that the invention is attributed to Robert M Green of Philadelphia in 1874 who was the first served at soda fountains by soda jerks and was made with basic flavors of syrup and vanilla ice cream. After some experimenting, he decided to combine ice cream and soda water. During the celebration, he sold vanilla ice cream with soda water and a choice of 16 different flavored syrups. The new treat was a sensation, and soon other soda fountains began selling ice cream sodas. Green's will instructed that "Originator of the Ice Cream Soda" was to be engraved on his tombstone.

Later on various other flavors of syrups were added and then to make it more flavorful they have added scoop of ice cream to it. Ice cream floats are now synonymous with ice cream sodas. There are a variety of flavors like the vanilla ice cream, peach ice cream, raspberry soda infused with cream, coca cola float with vanilla ice cream and chocolate ice cream in cherry soda etc. Orange N Cream is a popular blend which is completely non-dairy and makes the best ice cream floats in the world. Grape soda is also delightful bursting with luscious grape flavors.

Chocolate and vanilla are the most popular.  But, don't shy away from being creative with the flavor of ice cream or soda. In Australia and New Zealand, an ice cream soda is known as a "spider". In Scotland (mainly on the west coast), it is usually referred to as a "float." "Coke" is often used generically to refer to any cola in Scotland, while "soda" in Scotland is usually taken to mean soda water. In Belfast, Northern Ireland, there is a regional variation: cola (regardless of brand) with vanilla ice cream is called a "coke afloat."

Variations of the ice cream soda are countless as the varieties of soda and the flavors of ice cream, but some have become more prominent than others. Some of the most popular are described below:

Butter beer is a famous drink served in Universal studios from the famous Harry potter series which is a root beer and butter scotch version of the ice cream soda. The Snow White is another variation found in some Asian eateries made with 7up or Sprite and vanilla ice cream. Purple cow is vanilla ice cream in purple grape soda. It may also refer to a non-carbonated grape juice and vanilla ice cream combination. Sherbet cooler is another popular drink made with a combination of orange or watermelon sherbet, vanilla syrup and seltzer water. (Presently, it is billed as a "slammer".)

Ice cream sodas are a delicious summertime treat that is very easy to make. Also known as an ice cream float, an ice cream soda is made by combining ice cream with soda or carbonated water and flavored syrup. While making an ice cream soda, one can test your creativity skills with your drink concoction. Whipped cream and cherries are very popular add-ons to ice cream sodas. Coffee lovers often add a hint of instant coffee to their ice cream floats. Chocolate sprinkles may also be a good choice.

For preparing this delectable and lip smacking Ice cream soda, first add coffee, sugar and water in a pot and let them heat stirring continuously until it thickens. Let it cook. Take a tall glass and put coffee paste in it and add scoops of ice cream n Soda. The Ice cream soda is ready to be served chilled.

Do try this out as kids would really enjoy this juicy enchanting drink:

https://www.vahrehvah.com/Ice+Cream+soda:1943

Although the making of this drink is very simple, the trick is in creating the perfect drink. Plain soda foams because it releases carbon dioxide gas, but ice cream is actually a foamy mixture of liquid, ice crystals, and air pockets. Therefore, if you want to make an ice cream soda with a lot of foam, put the ice cream in the glass before pouring the soda. If you want to make a treat with a minimal amount of foam, add the ice cream after the soda has been poured.

Ice cream sodas are certainly delicious but not particularly healthy. If you're worried about excess calories, try using diet soda in your favorite ice cream float recipe. You can also try adding a low-fat drink by combining your favorite flavor of sherbet with sparkling soda water.