Every thing about MUGHLAI CHICKEN CURRY | Vahrehvah :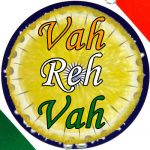 Mughlai Chicken Curry is one of the most popular delicacies from the Mughlai cuisine. Most of the classic non-vegetarian recipes are considered as the Jewel among traditional Indian recipes. Mughlai chicken curry is succulent pieces of chicken cooked with lots of Indian spices and condiments in rich gravy and is one of the traditional recipes of the rich Mughuls of India. Mughlai cuisine evolved from the royal kitchens of Mughals and because of its influences most of the recipes contain a strong touch from Persian and Turkish food.
Generally the classic Mughlai recipes are rich, spicy and cooked using fresh ground and whole spices. Mughlai Chicken curry is a classic mughlai chicken curry which is very popular especially in North India, Punjab region and Pakistan. Chicken curry any variety is immensely popular all over India especially in North India from Punjabi cuisine. The Mughlai Chicken curry has lots of influence from the kitchens of Mughals highly spicy and full of flavor and rich in taste and appearance.
Mughlai Chicken curry is one of the most admired dish in most of the Hyderabadi as well as renowned restaurants but can also be made easily at home with basic flavorings and ingredients. It is one of the excellent and appetizing dishes which can be served during lunch or dinner time and would be exceptionally delectable during family get-togethers or parties. Traditionally the chicken curry is nicely cooked in thick gravy of well blended ingredients like the onion, ginger garlic paste, tomato and yoghurt.
There are many variations of cooking the Chicken curry. Chicken can be either deep fried or cooked to gravy or baked on a tandoor. Customarily, chicken needs insignificant time to prepare, thus, mostly cooked over low flame for only some minutes to make sure that the chicken entirely gets soaked in the sauce.
Eating Mughlai Chicken curry with Tandoori roti, Butter naan or naan or rice is exceptionally fantastic and makes a complete delectable delight to your taste buds. Mughlai roti and roomali roti are the favorite Indian breads eaten with this curry preparation.
To prepare this exotic Mughlai Chicken curry, firstly fry a small portion of the chopped onions in little hot clarified butter (ghee/ butter/ oil) till they get browned well. Let it cook and grind it along with other ingredients to a fine paste. Mix this masala paste with yoghurt and rub it onto the chicken pieces. Marinate the chicken and masala mix in the refrigerator for few hours. Heat some clarified ghee/ butter or oil in a heavy bottomed pan till hot. Add bay leaves and fry for few seconds.
Add the remaining chopped onions and sauté on medium flame for about 3 minutes or till the onions get light brown in color. Add the marinated chicken pieces, fresh hot spice mix and salt to taste. Mix all the ingredients well and cover the pan with a lid and cook on low flame for about 25 minutes or till the chicken is fully cooked and soft. Finally garnish the Mughlai chicken curry with finely chopped fresh coriander leaves (cilantro). Tip: You can replace cashew nut pieces by the same measure of chickpea flour to thicken the gravy.
Do prepare this simple and easy to cook recipe at home and callow your family and friends to divulge the delectable essence of this rich, creamy and spicy favorite dish of all times.
Click on the link for the detailed recipe at:
https://www.vahrehvah.com/mughlai-chicken-curry-recipe
Mughlai chicken curry is also widely known as Butter chicken which is an authentic chicken curry originated from the Mughal Empire specially created for the royal Emperors. Most of the dishes from the Mughlai cuisine is heavily based on butter (ghee), nuts, dried fruits, and usage of aromatic whole spices.
It is famous for its very mouth-watering, aromatic features. The Mughlai chicken curry is mild in taste with rich creamy gravy. It is a special dish made in celebrations with the usage of nuts (almonds, cashews) and cream. Mughlai food is known for its richness and is famous for the exotic use of spices, dried fruit and nuts. Mughlai Dishes and have a distinct aroma and taste of ground and whole spices. The Mughals did everything in style and splendor. Since they ate very rich food they reduced the number of intake during the day.
That is the reason why Mughlai recipes are rich in fat, carbohydrates and proteins. Mughlai food is especially preferred in Northern parts of the country. They have strong influences from the Muslim cooking style and have left a long lasting influence on India which reflects in the cuisine of India.
Mughlai food occupies a commanding position in the popular cuisines of India. Mughlai food offers an amazingly delicious variety of food ranging from hot spicy shorba or soup to ginger based roasted meats to kulfi with rose petals sprinkled on it. Even, the names of the Mughlai food are so attractive that a person gets tempted to try out different dishes. Mughlai Biryanis, Pasandas, Kormas and Pulao (shahi pulao) are so enticing and yummy that people usually end up licking their fingers.