Every thing about JUNNU | Vahrehvah :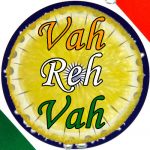 Junnu is a popular milk pudding which is prepared from the first day milk of cattle usually the cow or buffalo. Junnu is favorite pudding to many. Junnu in Telugu is also known by different regional names in India like Posu in Konkani, Ginnu in Kannada and Kharvas in Marathi.
Junnu is made from the colostrums milk also called as the first milk and is a very popular traditional dish in the states of Karnataka, Goa, Maharashtra and Andhra Pradesh. Colostrum milk is thick yellowish milk produced by the cows for a few days after giving birth to a calf. It's very rich in fat and other nutrients. Junnu is an exceptional and delicious thick pudding, rich with the texture similar to crème caramel.
It reminds one of the spring as it's the time when the cows calve and colostrums is readily available. In recent times, as it's difficult to get the colostrum milk, this milk pudding is also made in different ways by using condensed milk.
Junnu is well known favorite Andhra sweet and one can't stop their hands from helping a second serve of junnu (milk pudding) as it's very difficult to get the sweet. It has a very unique and heavenly taste and is traditionally made from Junnu pallu (lactating milk).
Making the Junnu with the junnu pallu is very healthy and nutritious as the milk is rich with antibodies and immune factors. It is also generally very thick milk and making a perfect junnu which can be cut like a cake. Colostrum milk or the Junnu pallu is thick, stickly and yellowish pre milk liquid produced from the mammary glands of cows during the first 24 to 48 hours after giving birth to a calf.
As calves are born without any immunity to airborne or disease causing organisms, the mother's colostrums milk must contain a very large amount of immune and health factors such as insulin like growth factors I and II, antimicrobial factors, enzymes, hormones and other components. That's why colostrums have 10-20 times the factors of human colostrums making it the richest source of colostrum available. To prepare the Junnu, firstly mix curd and sugar well in a bowl.
Also add condensed milk to the curd mixture and mix well. To this, add warm milk, cardamom powder, nutmeg powder, pepper powder and mix thoroughly. Place this bowl in the pressure cooker with little water and steam cook on low flame for about 30-40 minutes.
Cool and then refrigerate the junnu. Serve chilled. Tip: The end result is the junnu would be little tight but look soft too. It would be similar to a custard, smooth, soft like a cake. It leaves little juice from it. Do prepare this recipe and enjoy the taste of this traditional Andhra sweet delicacy. Click on the link for detailed recipe: https://www.vahrehvah.com/Junnu:42
Using of Colostrum milk in medicines dates back thousands of years back when most of the Ayurvedic physicians have used it for both medicinal and spiritual purposes. Even before World War II, colostrum was widely known and used for its immune-boosting capability. It was also used in the treatment of rheumatoid arthritis. The polio vaccine was developed from antibodies contained in colostrum.
In the last few decades, research has shown that colostrum is one of the most important nutritional supplements available for enhancing the immune system and helping in tissue repair. Many clinical studies have been published on the use of colostrum and its components to treat a variety of diseases and health concerns.
Colostrum is a pre milk fluid that is produced by female mammals just after birth to boost a newborn's immune system. It supercharges the body with 97 immune factors, 87 growth factors, amino acids, vitamins, minerals and essential fatty acids. This unique super-food was designed by nature to help the newborn grow strong and healthy.