Every thing about BESAN SANDWICH | Vahrehvah :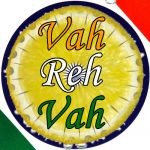 Besan Sandwich is an appetizing dish made with a mixture of besan (gram flour), green chilies, onions, coriander leaves, salt and a pinch haldi (turmeric powder) which is smoothly spread over a slice of bread, sandwiched and shallow fried. It is a very simple and fast to cook snack dish that can be eaten anytime during breakfast or snack time or even carried in tiffin box easily.
Besan sandwich is an excellent alternative to a plain bread toast or bread omelet. Besan sandwich is an amazing vegetarian snack item and can be made in various ways using your own creativity and innovative ideas to make it healthy and nutritious. Kids after all love eating sandwich as it is an easy comfort food and stomach filling too. Bread Sandwich is exceptionally an Indian twist dish on a western concept.
This delectable snack is also a wholesome and balanced food to eat as a meal. Tastes extremely well when served with Tamarind or Mint Coriander chutney. Besan or Gram flour is a very popular and commonly used ingredient in Indian cooking.
Besan is usually made by grinding the Bengal gram or Channa dal to a fine smooth powder that has a fantastic nutty flavor. It is used for various savory and sweet dishes such as Bhajjis (can be prepared with any vegetable like eggplant, aloo, mirchi, spinach etc), Pakoras (for ex: onion pakoda, palak pakora, paneer pakora, bread pakora etc) Dhokla, Sev (dried savory noodles made from gram flour), Besan Ladoo, Besan Burfi (barfi is something akin to fudge, made with condensed milk), Besan Halwa etc.
Besan is also used in making various yummy and mouth watering Indian curries. Gram flour is used for making poppadoms (also papad, papadum, a crisp fried pancake, served as an accompaniment to meals with chutney. Basically sandwich is a popular snack mostly eaten in western countries typically consisting of two or more slices of bread with one or more fillings between them.
Sandwiches are widely popular type of lunch food for school going kids and office goers. It is also an excellent picnic snack. The fillings generally contain a combination of salad vegetables, meat, cheese and a variety of sauces or savory spreads. The bread can be used as it is or can be coated with any condiments to enhance the flavor and texture. Preparing the besan sandwich hardly takes time. It is a simple and fast to cook recipe.
To prepare this appetizing and yummy besan sandwich, firstly mix the besan flour and other ingredients such as finely chopped onions, green chillies, coriander leaves, salt and a little haldi with little water. Make a smooth batter in such a way that is can easily be spread over the bread slice.
Spread the batter evenly on one side on a slice and then place the other slice over it and press lightly. Heat a tawa or griddle and when it gets hot, place the sandwich toast on the tawa and shallow fry it using little ghee. Fry on both sides until it gets golden in color.
Serve hot with tomato sauce or any fresh chutney. Besan sandwich makes a healthy and nutritious snack. Kids would love eating this sandwich. You can also add grated carrots in the besan mix which would make it more nutritious.
To try this dish, do click on the below link for detailed recipe: