Every thing about CARROT SALAD | Vahrehvah :
[caption id="attachment_4999" align="alignleft" width="150" caption="Carrot Salad"]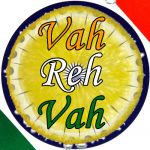 [/caption]

Carrot Salad is one of the easiest dishes that can be made in a jiffy anytime and is also is a kid friendly dish good for one and all. Use fresh and colorful carrots to make it colorful, healthy and nutritious.

Carrots, being root vegetables are not only tastier but are richer in nutrients as well. They are many versions of many a traditional salad recipe. It is prepared purely on basis of the individual's choice. This carrot salad is made with black walnuts, raisins, grated carrots, lemon juice, mayonnaise, salt and sugar. There are few salads where they also add pineapple or apple to make it a little sweet enough.

Carrot salad can be eaten just like that and makes a refreshing and healthy food. This dish would be apt for all those who are dieting and for kitty parties or pot lunches. It's more of a diet meal that gives a natural earthy sweet taste with zest of lime juice, tangy and sweetness from the raisins. It's an excellent dish, light to eat loaded with vitamin A.

Black walnuts are an extremely healthy food that is full of fatty acids, protein and vitamins. The health benefits of eating this hard-to-harvest nut are numerous. There are also many different uses for the hulls and extracts. Black walnuts taste delicious and they are usually used in baking and desserts. They are also added to salads or eaten plain. They can be used in many as any other nuts. The fruits of the black walnuts are large, round and brownish black with a hard, thick shell enclosing a rich oily kernel enclosed inside a yellow green husk. They are high energy food that is rich in healthy oils, vitamins and minerals.

The carrot salad is an easy, simple yet a great side dish used for summer picnic which is sweet, tangy and crispy. In general, raw or cooked carrots are packed with vitamins, enzymes and minerals. They are cheap and available all through year. They hold anti-viral properties and are full of fibre. Carrot salad is an easily digestible dish. It is a fat and cholesterol free food and easy to enjoy their benefits. The best thing about this salad is it gets better with time as the lemon juice marinates together and flavors get enhanced.

For preparing this scrumptious and delicious refreshing Carrot Salad, firstly wash the carrots thoroughly and grate the carrots and keep aside. In a mixing bowl, add the grated carrots, chopped black walnuts, and chopped raisins. Mix well. Blend mayonnaise, sugar, lemon juice and salt to taste together. Add this to the carrot mixture stirring to coat well.

Do try this amazing balanced diet and healthy dish. Click the link for detailed recipe:

https://www.vahrehvah.com/Carrot+Salad:119

To have extra crispness to the carrots placed the grated carrots in a bowl of water with ice cubes and pat them dry before adding the dressing.

Carrot is a very versatile vegetable and can be used in preparing either sweet or savory dishes. Naming few are carrot halwa, carrot kheer, carrot cake and many to be added in the list.

Eating walnuts is good for the heart and the circulatory system, and has been shown to lower cholesterol. Black walnuts are also very rich in Omega-3 and Omega-6 fatty acids, vitamin A, vitamin E and vitamin C. They help relieve colic and heartburn. They are used in numerous health benefits and medicinal used. The most important part of this carrot salad is that the carrots are grated which ensures a better absorption and expression of the nutrients.