Every thing about KASHMIRI GUSTABA | Vahrehvah :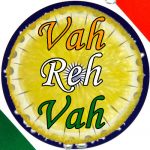 Kashmiri Gustaba is a popular mutton based delicacy prepared with mutton minced with spices shaped into balls and cooked in flavorful and delicious yoghurt gravy. It is one of the most beautiful delicacies from the Kashmiri cuisine which one would never forget off. Kashmiri Gustaba is also known as Kashmiri meat balls curry.
Kashmiri's are ardent lovers of non-vegetarian dishes particularly those made from meat and lamb. Pulao is also another one of delicacies among the Kashmiri veggies. Some of the very popular and exotic dishes from the Kashmiri cuisine includes the minced lamb patties (shammi kebab), Lamb Kofta (Kashmiri Gustaba), spicy lamb steaks (pasande kebabs). Saffron is one important and hot favorite ingredient used in many authentic Kashmiri dishes. The aroma of saffron makes it a very delicious and exceptional dish.
Kashmiri Wazwaan is an elaborate preparation and ceremonial presentation of lavish meals which often comprises of 36 courses. Among them seven dishes typically form an indispensable part of the feast that includes the rista, rogan josh, dhaniwal korma, gustaba, Phirni and kaava tea (green tea) which is an unforgettable culinary experience! Kashmir excels in the preparation of non-vegetarian cuisine and especially in the meat based dishes with lamb being preferred more.
The use of spices, condiments and curd are liberally used in many dishes. The medium of cooking is chiefly mustard oil and saffron is extensively used in liberal dosage in various delicacies. Rice forms the staple food of Kashmir and the Kashmiri pulao combined with lots of dry fruits and saffron is a wonderful and exotic dish from the Kashmiri cuisine.
Kashmiri Gustaba is exceptionally prepared with mince meat, fat, cayenne, fennel, ginger, coriander, and some garam masala being mixed well to form a paste in the food processor adding little yoghurt and ghee. This mixture is made into small balls (like kofta) and simmered into a spicy liquid until koftas are tender. Kashmiri gustaba is spicy rich gravy and meat balls cooked in delicious and exotic gravy which would make one lick their fingers.
For preparing this amazing Kashmiri gustaba, chop the meat, fat, cayenne, fennel, ginger, coriander and mix some garam masala in it and grind all these ingredients to a smooth paste in the food processor adding a little yoghurt and ghee. Form into balls about 1.5 to 2 inches in diameter and heat some ghee in a pan or kadai. Add sugar, khoya, yoghurt, garam masala and salt to taste. Pour in milk and allow boiling. Finally add the koftas and simmer until the liquid evaporates and the koftas become tender.
The gustaba is ready to be served. This is an exceptional and exotic Kashmiri delicacy which can be done during get tog ether's or any party at home where your guest would surely love it. Do try preparing this dish and enjoy the exceptional flavors and taste. Click on the link for detailed recipe at:
https://www.vahrehvah.com/kashmiri-gustaba-1
There are three different styles of cooking in the state of Kashmir made by the Pandits, Muslims and Rajput which follow their own traditions in their cooking. Traditionally Kashmiri Pandits refrain from the use of onions and garlic, while Muslims avoid the use of asafoetida (hing) and curds.
There are plenty of delectable and yummy dishes that are in the kitty of the Kashmiri cuisine which includes the Kashmiri dum aloo, Zafrani Pulao (Saffron flavored pulao), Kashmiri Roast Yakhni, Tabak Maaz (fried lamb ribs) etc.