Every thing about KOZHI MILAGU VARUVAL | Vahrehvah :
[caption id="attachment_5266" align="alignleft" width="150" caption="Kozhi Milagu Varuval"]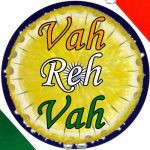 [/caption]

Kozhi milagu varuval is a classic Chettinad dish that goes well with biryani and rasam rice. It has a unique black color which appears appetizing and attractive. Kozhi Milagu varuval is a Chicken blended with freshly ground pepper and fried to make a spicy dish.

Kozhi Milagu varuval is a tamil word which literally means Chicken pepper fry. It is a dry almost paste like gravy and extremely spicy. It is very simple and easy to prepare dish. You could also make the same fry with either lamb or goat meat in the same procedure.

The Chicken pepper fry is an ideal and trendy dish for an fantastic cool day that would give your body a nice warmth with the spicy taste and flavor of pepper. This dish would taste really exotic with rice and rasam. Pepper plays a major role in providing the spiciness to the dish. Generally in the authentic Chettinad preparation, half the quantity of chili powder is used whereas the remaining part pepper is used. Usually it's the fresh peppercorns that are crushed and used in preparing the Kozhi milagu varuval that adds spiciness and retain its wonderful flavor and taste.

Kozhi chicken varuval is one of the spiciest and most aromatic dishes that hails from the deep southern region of Tamil Nadu and is a popular dish from the Chettinad cuisine. Chettinad cuisine is far cry from the bland cuisine of traditional Tamilian Brahmins - it is one of the spiciest, oiliest and most aromatic in India. Although the Chettiars are well known for their delicious vegetarian preparations, their repertoire of food items is famous and includes all manner of fish and fowl and meats, as well as delicate noodle-like dishes and carefully preserved sun-dried legumes and berries that the Chettiar ladies make into curries. Oil and spices are liberally used in cooking and most dishes have generous amounts of peppercorn, cinnamon, bay leaves, cardamom, nutmeg, green and red chilies, etc.

Chicken is well known for curing cold and the role of pepper during cold need no mention. Hence the kozhi milagu varuval is a blessing in disguise for those suffering from cold. Generally in Chettinad preparations chicken is never marinated but takes a little extra time to cook so that the masala gets enough time to get absorbed in the chicken. This dish is generally prepared using the natu kozhi which is the country chicken but can also be prepared with the broiler chicken.

For preparing the Kozhi Milagu varuval, firstly cut the chicken into small pieces, wash nicely and keep aside. Heat oil in a kadai or pan and when the oil gets hot add finely chopped onions, garlic and ginger. Sauté till the raw flavor are gone. Add the spices and cook for a few minutes. Add tomatoes and salt to taste and cook for further 5 minutes. Put in the chicken piece3s and stir so that they are thoroughly coated with the gravy. Cover the vessel or pan and simmer for about 30 minutes at the end of which, the mixture should almost be dry. But do check from time to time and add little water if required.

If you love your food hot and spicy especially non-vegetarian dish then you must try this recipe and the freshly ground spices like the pepper, garlic, ginger and liberal amount of oil blends perfectly well to make this speciality dish. Do click on the link for detailed recipe at:

https://www.vahrehvah.com/Kozhi+Mulagu+Varuval:1197

Kozhi Milagu varuval being a delicacy from the Chettinad cuisine, the perfectionist streak of the Chettiars is to be sampled in their food repertoire. No doubt about the exceptional vegetarian fare, however it is the famed non-vegetarian fare that bestows a pleasure beyond any measure! Apart from being highly flavorsome, the cuisine is also famous for its splendid range of dishes. Rice is the mainstay of every meal.