Every thing about MEEN VARUVAL | Vahrehvah :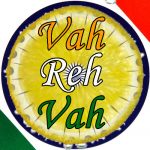 Meen Varuval is a simple and exceptional spicy fried fish marinated with a blend of unique southern spices. This dish is one of the favourites of many seafood lovers. The special masala mix coated over the fish and left for marinating gives that extra special taste into the fish. Meen varuval is spicy to taste, crisp on the outer surface and soft inside, having an excellent texture and tempting visual appeal, full of aroma.
Meen Varuval or fish fry can be prepared in many ways either by frying the fish on a tawa or deep frying. But either ways, the taste of the fish is fantastic and mouth-watering. If you are using the Anchovies or Netholi variety then the crispy fish fry can be eaten with bones, they won't stick to your throat as they become soft and crunchy when fried. In this recipe, we are using the swordfish steaks which taste excellent when grilled.
Swordfish is generally sold as steaks and the meat is so firm and meaty that many non-fish eaters will gladly eat this fish. The texture also helps prevent the steaks from falling apart on the grill which is a huge plus point. Generally a typical swordfish meal would be a simple olive oil based marinade, then a time on the grill and served simply with lemon, salt and herbs.
A good swordfish needs nothing more than this. While cooking the swordfish, make sure to leave the skin on when you grill, but take it off to serve: The skin is rubbery, but helps keep the meat moist. Swordfish is also a fantastic stewing fish because it won't dissolve. Use it for fish chowder or fish stew.
Swordfish also makes a stellar 'tunafish' when you poach it slowly in olive oil, then flake it into a salad. It is deeply meaty this way, and will kick up a salad or even a classic tuna salad. While choosing swordfish, look for the little strip of dark meat to be red, not brown. If it's brown, the meat is old.
Swordfish have been fished widely since ancient times, among others in the sea between Sicily and Calabria, such as off the Tyrrhenian coast in the Reggio province. It is a typical dish in the cuisine of this region. Swordfish are classified as oily fish. Swordfish is a particularly popular fish for cooking. Since swordfish are large animals, meat is usually sold as steaks, which are often grilled.
Fried fish is a quintessential part of Kerala cuisine; as such almost all coastal area that every seafood lovers would start drooling at the mere mention of it. The main effort involved in making Kerala style fried fish is in the cleaning and cutting of the fish. So if you can get your fishmonger to do this – just ask them to clean and steak the fish – the worst part is over.
Rest are the regular Indian spice powders which are mixed well together to make the marinade and apply on the fish pieces. Marinade this for few hours or overnight would be best and then fry them. Marinating helps in all the spice flavours penetrating into the fish pieces which would make them more flavourful and delicious.
India, a diversified country with different cultures and culinary practices, a simple meen varuval or fish fry is prepared in many various variations which includes dishes like chepa vepudu, masala fried fish, stuffed pomfret fry (Goan style).
To prepare this yummy and crispy Meen Varuval, in a skillet, put together cayenne, turmeric powder, coriander powder, cumin powder, salt to taste, lime juice and about 6 tablespoons of water. Mix all these ingredients well to prepare a thick paste.
Apply this paste on the fish steaks coating well to cover both sides. Marinate the fish steaks for 15 minutes. In a frying pan, heat oil and when it becomes hot, fry the steaks until they turn brown in colour. Fry two steaks at a time.
Cook on either sides for 6 to 8 minutes, turning once. Remove the fried steaks and place them in a heat proof plate. Keep them warm in an oven. Serve garnished with lemon wedges. Serve with rice or naan. This can also be served as an appetizer with sliced onions.
This is a dish that one must try or else you are truly missing the essence of eating fish. Click on the below link for detailed recipe:
https://www.vahrehvah.com/meen-varuval-recipe
Enjoy Cooking!