Every thing about MASALA CHAPATI | Vahrehvah :
[caption id="attachment_5612" align="alignleft" width="150" caption="Masala Chapati"]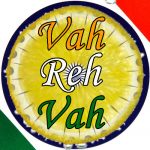 [/caption]

Masala chapatti is popular flat Indian bread made with wheat flour adding flavorful herbs and spices to make it tasty and delicious to your palates form the regular plain chapatti.

Chapattis are one of the most common forms of flat Indian breads and staple food of northern South Asia. It is a form of roti and the words are often used interchangeably. While roti refers to any flat unleavened bread, chapati is a roti made of whole wheat flour and cooked on a tawa (flat skillet). Masala chapatti is popular north India dish especially cooked widely in the states of Gujarat, Rajasthan etc.

Masala chapatti is exceptionally made healthy and nutritious adding finely chopped cabbage/ carrot, cumin seeds, chili powder, coriander powder and garam masala. Aromatic flavors gushes out from the freshly cut herbs like the curry and mint leaves with gives an amazing aroma and taste to the masala chapatti. The word Chapatti is considered of Dravidian origin from chappa meaning flattened and attai or paathi means Husbands food. Chapati is noted in Ain-i-Akbari , a 16th century document, by Mughal Emperor, Akbar's vizier, Abu'l-Fazl ibn Mubarak.

Traditionally chapattis are made from a firm but pliable dough made from wheat flour (whole grain wheat) commonly known as atta in Urdu, Hindi, Punjabi, Bengali and water. Few people add salt and/or oil to the dough. Small portions of the dough are rolled out into discs much like a Mexican tortilla, using a rolling pin. The rolled-out dough is placed on a preheated dry skillet and cooked on both sides. In some regions it is only partly cooked on the skillet, and then put directly on a high flame, which makes it blow up like a balloon. The hot air cooks the chapati rapidly from the inside. In some parts of northern India (e.g. Punjab) and Pakistan, this is called a phulka (that which has been inflated).

Often, the top of a chapati is slathered with butter or ghee (clarified butter). The chapatti is generally served with any variety of meat or vegetable dishes known as subzi. Some of the popular dishes that go well with chapatti are dal fry, paneer, chola or any chicken or mutton curry.

For preparing the delicious, spicy and aromatic masala chapatti, firstly rub some oil to your palm such that the flour doesn't stick to your hand. Take the wheat flour in a basin and include one by one ingredient such as crushed cumin seeds, garam masala, coriander powder, chili powder, salt to taste, finely chopped curry leaves, mint leaves, cabbage/ carrot and finally butter and mix all the ingredients well. Then add little by little water and form to a smooth dough and leave the dough aside for about 20 to 30 minutes.

Make small balls and with rolling pin roll the dough into a chapatti. Fry this on a tawa on both sides over medium flame. Add butter as it enhances the taste of the chapatti.  Serve the masala chapatti with curd/ yoghurt.

Chapatti as such is a fantastic Indian bread packed with more nutrition and tastier too. Wheat is the oldest cereal crop and has a limitless of health benefits. Wheat is good source of dietary fiber which is necessary for proper functioning of the digestive tract.

Do try this recipe and you will naturally gain lots of nutrients and vitamins from the cabbage, carrot, wheat flour etc. This chapatti is healthy and nutritious and makes a ideal dish for all the young and the old. Kids will surely like the taste. Click on the below link for detailed recipe:

https://www.vahrehvah.com/Masala+Chapati:4843

Chapatti is said to be one of the healthiest products of Wheat as they are nutrient rich and good source of Iron, Vitamin B, and Zinc and trace minerals such as magnesium and selenium. It is almost eaten daily in most households in South East Asia where it takes the place of bread. It has numerous variations from rotis to puris, parathas and many more.